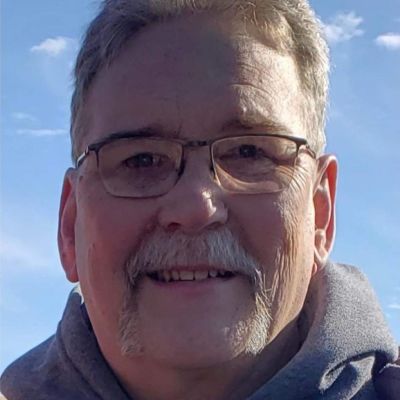 Kelly
J.
Whitehead
How do you know Kelly? Please share your stories and photos, and help spread the word about this page!
Kelly J. Whitehead was born on January 19, 1956, to Russell and Norma (Brewster) Whitehead in Flint, Michigan. Growing up, he had a close relationship with his stepfather, Edward Hinman.

On October 10, 2015, in Ludington, Michigan, he entered into marriage with the former Michelle Posma, the love of his life. He began his career as an owner, operating Westside Auto Service in Cadillac, MI. Kelly dedicated his career to serving as the Cedar Creek Fire Chief for the township department beginning in 1974 until the present time, where he made many lifelong friends throughout the years. He also spent his career working as an EMT and auto-mechanic for Northflight and MMR, where he worked for 27 years until his recent retirement. In his spare time, he could often be found outside, deer and bear hunting, or going camping with family and friends. He enjoyed going to eat at the local restaurant with co-workers and friends. Kelly enjoyed his wife's award-winning homemade pies and cupcakes. He loved his community, he looked forward to leading school celebration parades in the fire truck, and handing out scholarships with the Alumni Association. He loved catering to his hunting dogs and his two pugs, Faith Marie and Grace Ann. Above all, he cherished the time spent and memories made with his family. He truly treasured his relationships with everyone and had a special place in his heart for his grandkids and those he treated like his grandkids.

Kelly is survived by his loving wife, Michelle Whitehead; children, Abria (Len) Morrow, Kelly Whitehead (Anissa Buszek), Lindsay (Nicholas) Harkert, and Eric (Megan) Whitehead; grandchildren, Makayla, Alizabeth, Zoe, Christopher, Hannah, Katelynn, Noah, Sawyer, Isaiah, Noah J., Micah, Liam, Tessa, and Riley; great-granddaughter, Lola; siblings, Richard (Debbie) Hinman, Randy Hinman, Debbi Hinman, Keith (Celia) Whitehead, Brian (Victoria) Hinman, Bradley (Patty) Hinman, and Judy (Jerry) Entrekin; numerous nieces and nephews; and many other loving family members and friends.

He was preceded in death by his father, Russell Whitehead; mother, Norma Hinman; stepfather, Edward Hinman; and two beloved pugs, Liz Marie and Taylor Ann.

Visitation will be held on Friday, November 11, 2022, from 4 p.m. until 7 p.m. at Hall-Holdship Funeral Home. A memorial service will be held on Saturday, November 12, 2022, at 11 a.m. with visitation held one hour prior in the gymnasium at Manton Consolidated Schools. Interment will take place at Liberty Township Cemetery.

Memorial contributions may be directed to the Manton Athletic Department or the Cedar Creek Fire Department.

Condolences and memories may be shared online at www.Hall-Holdship.com.

The family is being served by Hall-Holdship Funeral Home.
LINKS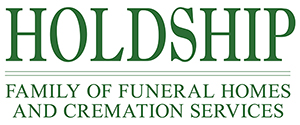 Hall - Holdship Funeral Home
https://www.holdshipfuneralhomes.com

Cadillac News
https://www.cadillacnews.com/obituaries