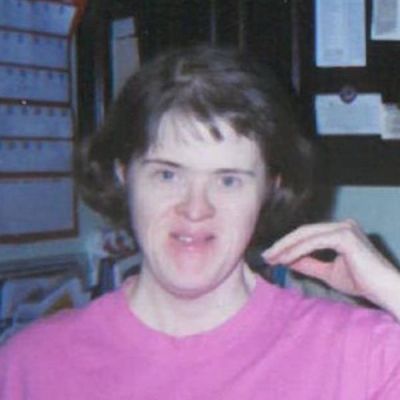 Katy
Considine
Williams
Join us in celebrating Katy—please share your stories and photos, and help spread the word about this page!
The legacy of Katy Considine Williams is reflected in the thought that an oyster takes an irritation and produces a pearl. She did it with her life, refusing to be held back by the circumstance of her birth - which diagnosed her as a 'possible Down Syndrome', although she had none of the usual signs. Dr. Mary Coleman, considered the expert in the field, was puzzled by Kate; she had examined over 1,000 such children and said Katy had "a most remarkable finding of a cranial circumference of above the 50th percentile for normal children, a finding unique in my experience and never reported in the medical literature". The larger the cranial circumference, the greater the intellectual potential, she said. She also recommended that she never be put in special education.The world being what it is, that was a struggle and she attended nine different schools, but she overcame all the hurdles in her path to get a regular high school diploma, passing all five of the New York Regents tests without help.

She loved horses, but not riding them. She loved to groom them and masteredtheir diet needs. She especially loved books and learning. There was always a bag of books in her hand and on her bed at night. Her latest interestswere space and geology. She wrote for Kidsday, New York Newsday's section for kids and covered Pope John Paul II visit to Shea stadium, noting that the press box leaked in the pouring rain. She enjoyed playing chess and studying French with her late Dad, Brian. Her careful writing in French at age 8/9 is impressive. She really wanted to go back to New York, where she grew up and she will travel there now. Her ashes will be buried there in Garden City, LI.

She graced our lives and stubbornly fought for new challenges to her brain, but she did it with a sense of humor, unlessyou weren't paying attention. She worked at the Hudson Library for two years and visited every library around in her weekly sessions with her tutor, Mary and her friend, Jake. She was a unique gift to us and the world. She will indeed be missed.

Kate is survived by her mother, Teresa; Aunt Mary in California; Uncle Paul "Sonny" Considine and her cousin, Nick Wingfield in Seattle and many Considine cousins.

Memorial Service will be 4:00 Friday at the Hummel Funeral Home, 500 E. Exchange St. Akron, Ohio 44304, where calling hours will be immediately following until 7:00pm.

Smile when you think of her. We thank God she came our way.
LINKS

Akron Beacon Journal
http://www.ohio.com