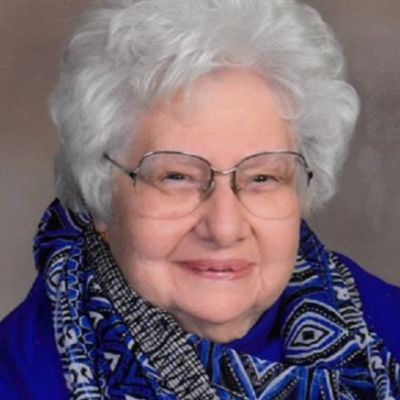 Kathryn
A.
Gove
What do you remember about Kathryn? Share your stories and photos here, and invite others to come share their memories.
Kathryn Ann (Ely) Gove, 95, passed away Thursday, January 26, 2023 with her family by her side. She was born on November 4, 1927 to Harry and Jessie (Nelson) Ely, the youngest of four in Beloit, WI.

Kathryn graduated from Beloit High School and worked for Gateway Collection Agency for four years.

She then made a career change becoming a Professional Volunteer. One of her very first volunteer posts was at Camp Wawbeek in the Wisconsin Dells as a Camp Counselor, not knowing that she would one day return to the camp. In the summer of 1950 Kathryn contracted the Polio virus. Several years later she returned to the camp this time as a camper, where she spent days pool side with other campers who became life-long friends and learned to wheel chair dance.

Over the next 70 plus years, all from the confines of a wheel chair, Kathryn raised 4 strong, caring and independent daughters. She joyfully enjoyed family time - vacations, Holiday get togethers, grandchildren, great and great-great grandchildren's activities, Birthdays and weddings. These events were the most special of memories for her.

Kathryn had many hobbies, keeping her mind and hands busy - "if you don't use it, you'll lose it". She loved to people watch, knit, play cards and Bingo, organize and attend Bible Study. She followed all sports, the WI teams being her favorites. She enjoyed her travels with family and friends to Oklahoma, North and South Carolina, Tennessee, Texas, Nebraska, Kansas, and Jamaica.

Other organizations Kathryn volunteered for were: Eagles Auxiliary in Sterling, IL and named Mother of the Year, Floberg Center for Children, VAC (Voluntary Action Center), the RIDES program for 25 years, where she received the Volunteer of the Month in 2004, RSVP (Retired Senior Volunteer Program), Easter Seals where she sat on the board of directors and received the Gallantry Award, United Giver, Janesville School System, Wisconsin Task Force for Volunteerism, Rag Pickers, Citizen's Utility Board, Stateline United Givers Fund, Rock County Council on Aging, the United Way, and Our Saviors Lutheran Church Beloit, where she was an active member her whole life. Kathryn was also a member of the National Spinal Cord Injury Foundation, South Central WI Chapter. And was the Beloit Daily News Volunteer of the Month in July 1981 where she was quoted, "For everything I've done, there's been a pair of strong legs behind me".

Kathryn lived her daily life with God and her faith always present, family in her prayers & thoughts and always with a generous heart.

Her legacy to carry on such a life includes her three daughters, Judy (Stewart) Spain of Beloit, WI, Pat Fawcett of San Antonio, TX, Sandy (Gil) Richardson of Beloit, WI; and son-in-law, Dan Tuttle. Also surviving are 13 grandchildren; over 29 great grandchildren; and 20 great - great grandchildren and counting.

Waiting for her at heaven's gate to take a stroll, were her parents, sister, two brothers, her special friend Jack, son-in-law Ron Fawcett and her beautiful daughter Teri Tuttle.

The family wishes to sincerely thank Rondi, Torri, Erica, Sally and Becca for the exceptional care bestowed on Grandma.

A Funeral Service will be at 1:00 p.m. on Thursday, February 2, 2023 in Our Savior's Lutheran Church, 749 Bluff St., Beloit, WI, with Pastor Tony Dusso officiating. Burial will be in East Lawn Cemetery. Visitation of remembrance will be from 12:00 p.m. until the time of service Thursday in the church. Daley Murphy Wisch & Associates Funeral Home and Crematorium, 2355 Cranston Rd., Beloit, WI, assisted the family with arrangements.

In lieu of flowers, please consider making a donation to Our Saviors Lutheran Church of Beloit, WI or Camp Wawbeek in the Wisconsin Dells.

Online condolences may be sent to the family at www.daleymurphywisch.com.
LINKS
Daley Murphy Wisch & Associates Funeral Home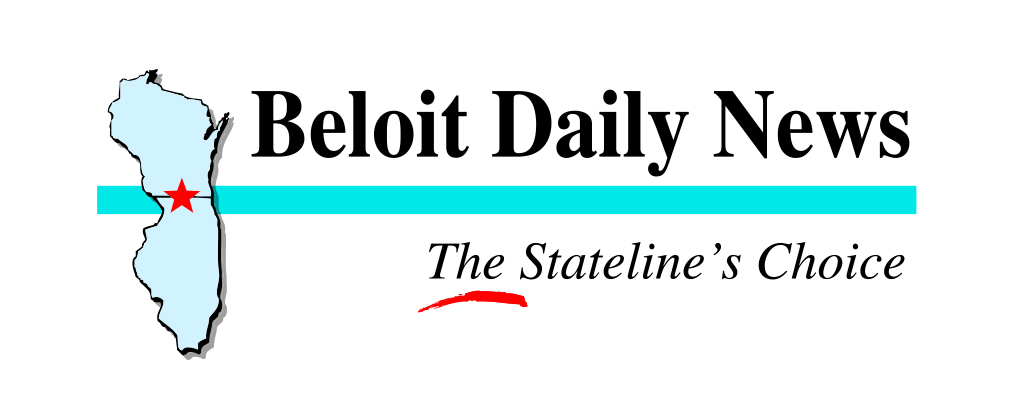 Beloit Daily News
http://beloitdailynews.com