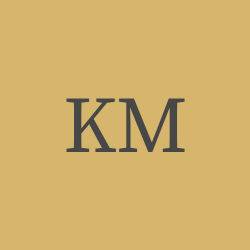 Kathryn "Dolly" Colwell
McLean
Did you know Kathryn "Dolly" Colwell? Please share your stories and photos, and help spread the word about this page!
Kathryn Colwell McLean, known as "Dolly", aged 92, of Winston-Salem, NC, passed away on Tuesday, September 14, 2021. She was born on November 6, 1928, in Clinton, NC, the only child of Mr. and Mrs. James Franklin Colwell. Upon graduating from Clinton High School, she attended Hollins College in Roanoke, VA, was presented at the North Carolina Debutante Ball, and graduated Phi Beta Kappa from the University of North Carolina at Chapel Hill. In 1952, she married William Thaddeus McLean, Jr., following his graduation from Bowman Gray School of Medicine in Winston-Salem. After further training in pediatric neurology at Bowman Gray, Duke, Harvard, Jefferson, and Johns Hopkins, they returned to Winston-Salem in 1966 and Bill joined the faculty at Bowman Gray. Dolly lived in Winston-Salem for the next 55 years and spent 16 winters in Charleston where she attended Second Presbyterian Church and made many close friends.

Dolly was predeceased by her parents and by her husband of 43 years. She is survived by her three (3) children, James Colwell McLean (Mary) of Durham, NC, William Morris McLean (Cyndi) of Charleston, SC, and Millicent McLean Bain (Peter) of Baltimore, MD; by her five (5) grandchildren, James Malcolm McLean of Los Angeles, CA, William Hamilton Hume McLean (Hannah) of Durham, NC, Abigail Sumner Francis of Los Angeles, CA, William Hunter McLean Francis of New York, NY, and William Henry Harrison McLean of Charleston, SC; and by one (1) great-grandchild, Cora Grace McLean of Durham, NC. Online condolences may be made at www.salemfh.com.
LINKS
The Sampson Independent
http://www.clintonnc.com