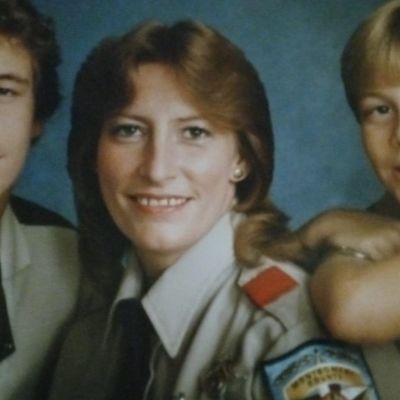 Kathleen
Diane
Parker-Dorsey
Did you know Kathleen? Please share your stories and photos, and help spread the word about this page!
KATHLEEN D. DORSEY AGE 70

BORN JAN 22 1951

DEPARTED MARCH 15 2021

IN CONROE TX AT HER HOME

RETIRED MONTGOMERY COUNTY FIRST FEMALE SERGEANT AND HARRIS COUNTY CONSTABLE PCT 4. OFFICER

SHES SURVIVED BY

SISTER BARBARA ANN

SONS CLYDE AND CHRIS

DAUGHTER N LAWS MICHELL AND PAULA

GRAND-DAUGHTERS KAYLEE , ASHLEY AND LEANN

GRANDSON MICHAEL ALLEN

GREAT GRAND-SONS MIKEY, COBAIN , AND 3RD SOON TO BE EXPECTED

COUSIN AND BESTFRIEND MARY

AND LONG TIME BEST FRIEND JODY

AND MANY MORE FAMILY AND FRIENDS.

SHES PROCEEDED IN HEAVEN BY

MOTHER AND FATHER WILMA LOIS AND JAMES MELTON PARKER SR.

BROTHER JAMES MELTON PARKER JR.

NIECE BECKY AND NEPHEW DREW

LONG TIME FRIEND DAISY REEL

KATHY LIVED HER LIFE WITH PRIDE AND GRACE BORN IN HOUSTON TX

ON JAN 22 1951 TO WILMA AND JAMES PARKER SR.

SHE MADE MANY MEMORIES FISHING, ENJOYING FAMILY AND BEING A CHILD OF GOD

KATHY LOST HER FATHER EARLY IN LIFE AND LATER FOLLOWED HER BROTHER

DRIVING HER STUBBORN PRIDE FOR JUSTICE AND HELPING OTHERS INTO HER CAREER

BEING A RED HEAD SHE HAD TROUBLE NOT SPEAKING HER MIND BUT BEING A CHRISTIAN A CHILD OF GOD

GUIDED HER TO DO RIGHT BY OTHERS WITH GRACE AND RESPECT.

WORKING MULTIPLE JOBS IN LAW ENFORCEMENT WHETHER IT WAS SHERIFF DEPUTY, AND BECOMING MONTGOMERY COUNTY'S FIRST FEMALE SERGEANT OR WORKING THE GREAT AN DARE PROGRAM HELPING KIDS DURING WEEK DAYS. WEEKEND AND NIGHTS SHE WOULD BE WORKING SECURITY AT CHRISTMAS TREE LOTS OR DIRECTING TRAFFIC FOR CHURCH SERVICES. WHAT KEPT HER BUSIEST WAS RAISING TWO SONS CLYDE AND CHRIS BETWEEN BOY SCOUTS THEM FIGHTING WITH EACH OTHER OR JUST BEING BOYS GETTING INTO MISCHIEF. THEY WERE HER FULL TIME JOB

RAISING YOUNG MEN SHE MOVED FROM HOUSTON TO CONROE FOR MORE COUNTRY LIVING PROUD TO BUY HER OWN HOME GOING OUT AND ENJOYING DEEP SEA FISHING ON HER BOAT. AND DRIVING HER FAVORITE CARS. SHE WAS PROUD TO WORK HARD AND ENJOY HER LIFE. AFTER ALMOST 20+ YRS IN LAW ENFORCEMENT SHE RETIRED FROM HARRIS COUNTY CONSTABLES OFFICE PCT 4. MAKING MANY FRIENDS AND HELPING MANY PEOPLE.

IN RETIREMENT SHE EJOYED BEING A GRANNY AND RAISING KAYLEE AS IF SHE WERE HER OWN DAUGHTER.

HER GRAND KIDS KNEW THEIR GRANNY LOVED THEM AND WOULD ALWAYS BE THERE TO PROCTECT THEM AND GUIDE THEM WHEN THEY NEEDED IT.

STILL ENJOYING FISHING SHE ALSO ENJOYED GARDENING AND WORKING IN HER YARD. SHE WAS PROUD OF HER HOME AND RESPECTED IT. SHE LOVED DECORATING IT FOR ALL SEASONS AND SHOWING IT OFF.

SHE MADE MEMORIES WITH FAMILY GOING TO CHRISTIAN CONCERTS AND HOUSTON RODEO.

AN IF ABLE ALWAYS ATTENDED CHURCH AND LADIES BIBLE STUDIES AT GRANGERLAND CHURCH OF CHRIST.

SHE MADE SURE SHE NEVER STRAYED FROM HER RELATIONSHIP WITH GOD REGARDLESS OF HOW DIFFICULT THE SITUATION SHE ALWAYS TRIED TO DO WHAT WAS RIGHT. SHE'D HELP ANYONE SHE WAS ABLE TO WITH EVERYTHING SHE HAD. IN THE LAST YEARS OF LIFE SHE ENJOYED SEEING HER GREAT GRANDSONS COME IN THE WORLD AND GROW. SHARING CANDY AND CARTOONS WITH THEM MADE HER HAPPY. SHE ALSO HAD THE CHANCE TO BOND WITH OLDEST SON CLYDE AND DAUGHTER MICHELL AND THEY WORKED TO MAKE SURE SHE COMFORTABLY HAD EVERYTHING SHE MAY NEED OR WANT SO SHE COULD STILL ENJOY HER HOME WHERE SHE PASSED AWAY WITH PEACE.

THOSE THAT KNEW KATHY KNOW THAT SHE WAS A BLESSING TO HAVE IN YOUR LIFE

HER MEMORY WILL ALWAYS BE AN EXAMPLE OF UNCONDITIONAL LOVE FOR THOSE WHOM EXPERIENCED IT.
LINKS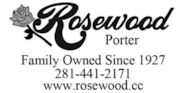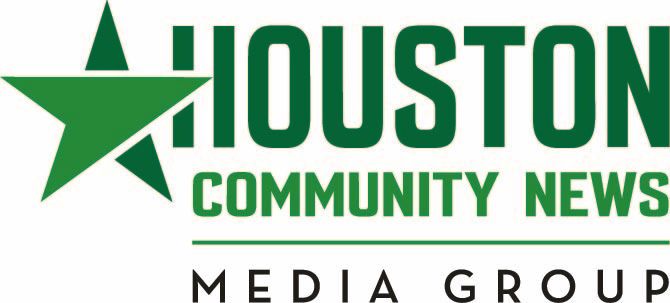 Houston Community Papers
http://www.chron.com