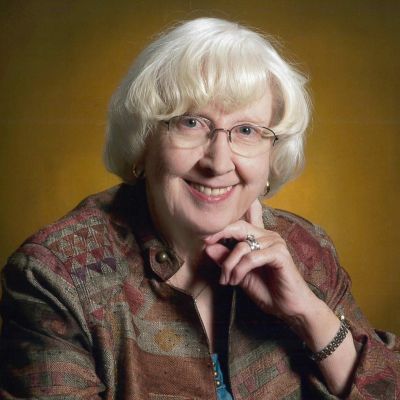 Katherine
McHugh
Join us in celebrating Katherine—please share your stories and photos, and help spread the word about this page!
Katherine Ellen "Kem" McHugh, 86, Topeka, Kansas, died December 8, 2020, at McCrite Plaza where she made her home for the last several years. She was born November 11, 1934, in Atchison, Kansas, the only child of Edmund and Helen McCarthy McHugh. All her schooling from Kindergarten through her Bachelor`s degree took place in Atchison. Kindergarten in the Atchison Public schools, grades 1 through 8 in Sacred Heart Grade School, grades 9 through 12 in Mount St. Scholastica Girls Academy. Her Bachelor of Music Education was earned at St. Scholastica College. She then earned an M.S. degree in Guidance and Counseling from Emporia State University followed by post graduate work from the University of Kansas, Kansas State University, Washburn University of Topeka, and The University of Michigan.

The first six years of her career in education were in DeKalb, Missouri, as a music and science teacher. She then joined the Atchison, KS public schools as a primary teacher for three years and then three year as a teacher of science of intermediate students. Following those twelve years, she moved to Topeka where she became an integral part of the Highland Park High School staff as a counselor. She retained that position for twenty-eight years until her retirement in 1997. At retirement she had served students for a total of forty years. Her former principal at Highland Park High School said he had never worked with anyone more committed to students.

"Dedicated to Students Throughout Her Career," was the headline of an article about Ms. McHugh that appeared in a Topeka publication several years go. The article written by a counselor colleague of hers very well summarizes her total commitment to the well-being of students in her charge. Her students deeply appreciated the high level of concern and support she provided then and is evidenced by the number of them who kept in touch with her even into her retirement.

Ms. McHugh began working with young students at a relatively young age herself by teaching twirling, a talent which she was proficient at from a young age and performed in countless parades and other events while growing up in Atchison. She also taught private lessons on various instruments and voice for twenty-five years. The ability to play the harp was one of her many musical talents and in later years found much pleasure listening to harp music as well as classical music and show tunes. In addition, watching marching bands on TV and at school sporting events always drew her interest due to her prior experience of performing with marching bands herself and then later teaching band and music classes in her early years as an educator.

Ms. McHugh was in the first group of counselors to earn a membership in the National Board of Certified Counselors and National Board of Licensed Professional Counselors. In addition, she distinguished herself as a leader in education at all levels. She was a participant at a White House briefing on Education. At the state level she was a member of the Governor's Drug Abuse Commission and the Governor's Parenting Conference. The Kansas State Department of Education selected her to serve on the Guidance Communication Council and the Proprietary School Advisory Commission. Locally, she was an original member of the Shepherds Center of Topeka serving in many capacities in that organization. The number of professional committees, advisory groups and boards that she served on as chair, member, or advisor is most Impressive. The number at each level is as follows: National - 3, State - 33, Local -33, Highland Park High School - 15, and USD # 501 - 25.

The many awards afforded Ms. McHugh for service to education include: USD #501 Master Teacher Award, Kansas Guidance Association Counselor of the Year, Kansas Association of Counselors Distinguished Service Award, USD #501 Business Advisory Committee Appreciation Award, Topeka

Chapter Phi Delta Kappa Educational Service Award, USD #501 Distinguished Service Award, Certified Support Staff, and Kansas Counselor Association Hall of Fame One of her most cherished awards was her induction into the Highland Park High School Hall of Fame.

One of her favorite activities outside those for professional purposes was to travel to Disneyland. She visited the Park multiple times over the years. Four of those trips involved assisting the sponsor of the Highland Park High School Bonnie Lassie Drill Team and Pep Band. The fact that the group had been invited to perform at the Park so many times was possible due to the fact the Activities Director for Disneyland was a Highland Park High School Graduate. Disney World was also a favorite vacation spot.

There are no immediate survivors. Surviving cousins with whom she remained close are Mary McHugh Stander of Princeton, Illinois, Debra McHugh Terry of Lincoln, Nebraska, and Lynn and Brian McHugh of Murdock, Nebraska. Surviving friends who were privileged to share a mutual and loving family-like bond with "Kem" over the years are as follows: Denis and Mary Ann Hill, Rose Mary Malm, Susie Springer, Julie Leathers Hrencher and family, and Dominic and Marina To and family, all of Topeka, Jennifer Hill Colligan and family of Parkville, Missouri, Leslie Hill Armstrong and family of Concord, Massachusetts, Katherine "Kitty" Prohaska Niles and family of Fort Dodge, Iowa, Godchild/Cousin, Ruth Ann Huppert and family of Falls City, Nebraska, Godchild/Cousin, Rita Engh and family of Goldfield, Iowa, Judy and John Dale and family of Highland Village, Texas, Tiffany Dale of Houston, Texas, Kathy and Dave (recently deceased) Butler of Atchison, and Anne Tuggle Gallon of Gettysburg, Pennsylvania.

The "family" thanks McCrite Skilled Nursing Facility and Interim Hospice for the good and compassionate care provided Kem especially during the extra challenges presented them by the 2020 Pandemic.

Kem was a longtime member of Most Pure Heart of Mary Parish in Topeka. A celebration of her life was at Most Pure Heart of Mary Church, Wednesday, December 16th. The rosary was prayed before the 10 a.m. Mass of Christian Burial.

Cremation has taken place and her ashes will be inurned next to her parents' graves in Fall City, Nebraska, at a later date.

Please consider a donation to the Kem McHugh Scholarship Fund at either Washburn University Music Department, Topeka Community Foundation, or Benedictine College in Atchison and send in care of Kevin Brennan Family Funeral Home, 2801 SW Urish Road, Topeka, KS 66614.

Online condolences may be sent to www.kevinbrennanfamily.com.
LINKS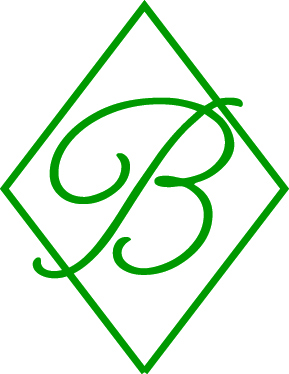 Kevin Brennan Family Funeral Home
Atchison Daily Globe
http://atchisonglobeonline.com