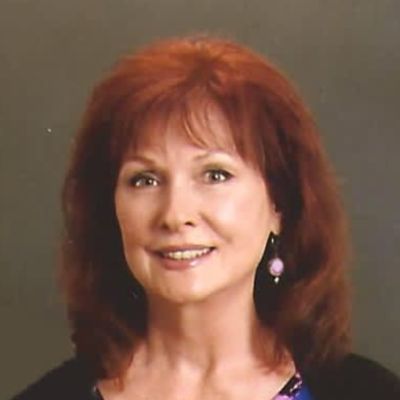 Katherine
"Gege"
Arnold - Nunnally
Please join us in celebrating the life of Katherine! Feel free to share your stories and photos in honor of her memory and share this site.
Our beautiful Katherine passed away on November 6th, 2022 at the age of 74 years old, in North Fort Myers Florida. She spent her last tender moments with her two children: Allene Miller of York, Pennsylvania and Andrew McClellan, along with Andrew's wife Edlyn and their precious daughter Annalyn of North Fort Myers, Florida.

Katherine was the beloved mother to Allene Miller, Andrew McClellan and Kenneth Lewis. She was the daughter of Morse and Allene Nunnally, the sister of her brothers named: Tommy, Robert, Willard, Edwin and Raymond Nunnally as well as her sister Ellen Bell. She was a special "Auntie" to many of her nieces and nephews.

Katherine was a loving grandmother known as "Gege" to all of her beautiful grandchildren whom she adored. Katherine was a nurturing, maternal figure to so many throughout the years, thus her love of children and teaching were second nature to her. She was always with open arms and her home a safe haven to those in need.

Katherine's strong faith in God was quite evident in her life's testimony. For a number of years, she was very active in her church family. She attended Rhema Bible School as well as Regent University. She had a strong desire to help those around her, to make a difference in the lives of everyone she encountered. She was an example of "It's never too late to accomplish your dreams," as she was the first to attend college in her family at age 50, receiving a Master of Social Work, and then going on to open her own private mental health therapy practice in Lancaster, Pennsylvania. A funny story that Katherine used to tell, was that she actually failed the 7th grade. She loved to read so much that it took away from her completing her classwork assignments.

She was a very classy lady who was beautiful not only on the inside but out. She had a determined, entrepreneur spirit about her, yet a tender, calm, focused energy. She was an accomplished seamstress, who for a number of years, designed and created clothing for her children as well as others in her community. She was also an excellent cook who made the best homemade blackberry pies and signature dishes at a restaurant she co-owned in Burlingame Kansas. Katherine was an amazing human being, who for many, was their voice of reason. She had a strong spirit with a heart of gold. She was an example to all, that sometimes life is shorter than we anticipate so we must say the words that we need to say, do the things which bring us peace and joy, love those around us without abandon and be the person we were designed to be. She loved you all and will be greatly missed. She will always be with us as her beautiful legacy lives on.