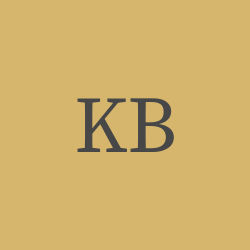 Katharine
Ann
Bugbee
Help us celebrate Katharine! Please share your stories and photos, and invite others who remember Katharine.
Katharine A. (Daubenmier) Bugbee, age 78 of Woodstock, Georgia, and formerly of Mt. Vernon, Ohio, passed away peacefully Thursday, January 30, 2020. Kathy, also known as Katie, was born on June 10, 1941 to the late Arthur Daniel and Gladys Bernice (Young) Daubenmier.

Kathy was an elementary school teacher for 38 years with the Mt. Vernon School System and taught at Columbia Elementary School. Kathy had a passion for the education of young students and continued to nurture this gift of teaching children throughout her life.

Kathy graduated from Homer High School and attended The Ohio State University, earning a bachelor's degree in education. Kathy was an avid reader, loved cooking, and especially enjoyed spending time with her family. Kathy's grandchildren were the light of her life; whether vacationing together, helping with their schoolwork, attending their many sporting events, or just spending time at home, her moments with them were the times she cherished most. She was kindhearted and generous to everyone she met, always quick with a smile and a word of encouragement.

Kathy is preceded in death by her husband of 38 years, Robert W. Bugbee; son-in-law, Troy D. Howell; brother-in-law, Charles Bugbee (Rose); sister-in-law, Betty Bugbee; and brother-in-law, Kenneth Butler.

Kathy is survived by her daughter Aleisa K. (Bugbee) Howell; sister, Marilyn Sue (Daubenmier) Butler; brother, John A. Daubenmier (Patricia); grandsons, Zachary T. Howell, and Jacob W. Howell; and nieces and nephews: Barbara Beavers (Robert); Robert Bubgee (Carmella); Michelle Butler (John Chase), and Amy (Chris) Yuill.

The family will receive friends and loved ones at the visitation to be held on Friday, February 7, 2020 from 12:00 pm to 2:00 pm. The funeral service will be held at 2:00 pm at Roswell Funeral Home, 950 Mansell Road, Roswell, GA 30076, with burial to immediately follow.
LINKS

Mount Vernon News
http://www.mountvernonnews.com