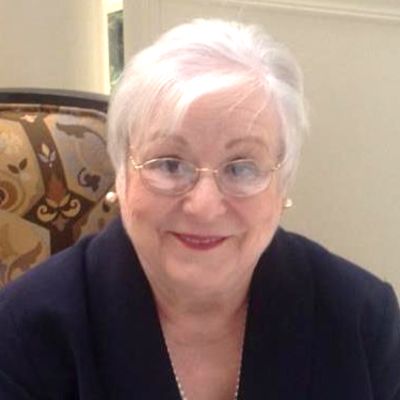 Karen
Puzzo
Help us celebrate Karen! Please share your stories and photos, and invite others who remember Karen.
Karen Puzzo was many things, she was a Vermonter, a singer, a gardener, a seamstress, a baker, a crafter, a volunteer, a caretaker, a consummate organizer, a poet, a devoted daughter, a loving sister, caring mother, a kind friend and above all else a selfless giver.

Karen was born in Barre, VT to Cornelia and Dante BaiRossi. Karen immediately became the apple of her dad's eye much to the chagrin of her eight-year-old brother Danny. Karen's brother Steve was born six years later, and the family moved to Blakeslee Street in Brattleboro.

Karen attended St. Michael's School and was involved in many clubs including the school band. She eventually graduated at the top of her class and headed off to the University of Connecticut to study physical therapy. Unfortunately, a serious car accident right before she left for school squashed those dreams and after just one year at UConn she realized that she needed to reset her life plan. Her next stop was Longmeadow, Mass., where Karen graduated from Bay Path College.

Karen had an illustrious career at Bay Path, made lifelong friends, and found her calling in medical administration. Karen may not have had the career she set out for, but she ended up with one she loved and with friends that she remained close to for over 60 years.

After college, she returned to Connecticut to work at St. Francis Hospital. Her roommate set her up on a blind date with a young student from the University of Hartford named Paul and they began a lovely courtship. They married in 1967 and settled in the idyllic and diverse community of Bloomfield. They had two children, Julianne (Julie) and Paul, Jr. (PJ). They lived in a storybook neighborhood of tightknit families that spent their days and nights together as one. They held block parties, went Christmas caroling, and had annual Halloween and St. Patrick's Day parties. Karen oversaw just about everything, school activities, the monthly craft club and baking elaborate cakes for everyone's birthdays. Of course, not all good things have good endings, and neither the marriage nor the neighborhood as we knew it lasted and everyone went their separate ways.

In 1980, Karen joined the Farmington Valley Chorus group, a women's barbershop choir, a part of the Sweet Adelines organization. Karen always loved to sing, at the altar at Christ the King Church and as a member of The Kings Players, a Bloomfield theater group. Finding a group of women dedicated to the love of music was the perfect outlet for Karen. Of course, she couldn't just sit back and be a regular member of the chorus. She quickly become the head of the costume committee, covering her living room floor with satin and sequins for weeks on end. Then she started writing scripts to turn their concerts into elaborate shows. Using her administrative expertise, Karen became the Competition Coordinator for Sweet Adelines in the Northeast; subsequently she sat on the Regional Board of Directors and eventually became Regent. She was honored with the Marge Bennett Angel Award. With Sweet Adelines she traveled the country and eventually the world, even singing at Carnegie Hall.

Karen was a mom's mom, even though she only had two of her own children, there are many people far and wide that consider her mom. When she became a grandmother (Nonnie) to Andrea, she was so excited. But then her great granddaughter Codi came along; the love between Codi and Nonnie was what she had been waiting for her whole life.

Karen was also a friend. Over the past three months the number of cards she received from friends were too numerous to count. Those people were just giving back what she has been giving to her friends her whole life. She made everyone feel loved and cared for, especially during tough times. She believed that love conquered all and manifested that belief every day.

Karen always had a childlike love of fireworks. A simple fireworks display at Lake Pocotopaug enthralled her as much as the giant display on the National Mall. She passed away at 8:30 on July 3rd and just moments after she passed the Hartford sky lit up with fireworks that we could see from her hospital window. It was the perfect sendoff to a woman who gave of herself every day.

Family and friends are invited to attend the viewing at Atamaniuk Funeral Home at 40 Terrace Street, Brattleboro, VT on July 18th from 10:00 AM -12:00 PM and the funeral mass following at St. Michael's Church, 47 Walnut Street at 12:00.

There will be a separate Celebration of Life held at Farmington Gardens in Farmington, CT on July 20th, for more information, please contact the family.

Karen was very fortunate to have what she called "angels" help her when she couldn't always afford to attend Sweet Adelines competitions and trips around the country and world. So, we have established the Karen Puzzo One Voice Scholarship at the Farmington Valley Chorus so we can create even more angels in her honor. In lieu of flowers you may contribute to this scholarship by making a donation to Farmington Valley Chorus, 900 Misty Meadow Lane, South Windsor, CT 06074.

To share a memory or send condolences to Karen's family, please visit www.atamaniuk.com.
LINKS

Hartford Courant
http://www.courant.com