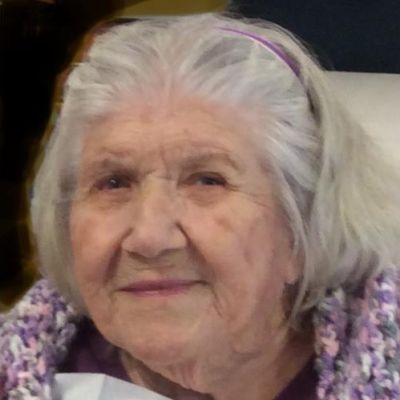 June
E.
Svitter (nee Turnipseed)
What do you remember about June ? Share your stories and photos here, and invite others to come share their memories.
June E. Svitter

May 11, 1922 - May 4, 2020

June E.Svitter (Nee Turnipseed), age 97 passed away peacefully at Rocky Knoll Health Care Center Monday, May 4, 2020 surrounded by her family. June was born in Shawano, Wisconsin on May 11, 1922 to the late Milburn and Gladys Turnipseed.

She was united in marriage to Michael J. Svitter on July 12, 1941 celebrating 64 years of marital bliss. Their commitment to each other was evident in everything they did and everywhere they went. Together they raised their son, Michael B. (Josette) Svitter and also fostered 13 children. After retirement, they spent two weeks in Door County every summer uniting with their many "Door County Friends". Michael J. preceded her in death on March 31, 2005. June is survived by her son, nieces, nephews, other relatives and many loving friends.

She was preceded in death by sister, Anita Morton, brother, Marvin Truman, sister-in-laws, Theresa Gohres and Mary Kantor, and brother-in-laws, Joseph Svitter, and Samuel Svitter.

June was a member of St John the Baptist Catholic Church, Plymouth belonging to the Christian Women and Mission Sewing Group.

A private funeral Mass will be held on Monday, May 11, 2020 (her 98th birthday) at 11:00 am. At St John the Baptist Catholic Church in Plymouth. Father Phil Reifenberg, pastor of the parish, will officiate and burial will be in the Parish Cemetery. Social distancing visitation will be held at the church from 10 am until the time of Mass.

In lieu of flowers a memorial fund is being established in June's name for St John the Baptist Angel Fund to support Catholic education.

The family would also like to extend a "Thank you" for the loving care given to her by the entire staff and volunteers at Rocky Knoll Health Care Center. A special 'Thank you" to Amber her hospice nurse through Campassus Hospice & Palliative Care. God's blessings be with all of you.
LINKS

The Sheboygan Press
http://www.sheboygan-press.com
The Plymouth Review
http://www.plymouth-review.com