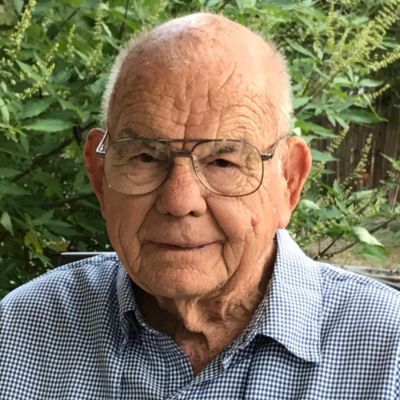 Julian
William
Thrasher, Jr.
Did you know Julian? Please share your stories and photos, and help spread the word about this page!
Julian William Thrasher, Jr.

1931 - 2021

SAN MARCOS - J.W. Thrasher, of Monahans, Texas, died peacefully on March 29, 2021, at the age of 90.

Julian William Thrasher, Jr. was born near Electra, Texas, on January 19, 1931. The Thrasher family moved to Monahans, Texas, when J.W. was a child. In 1948, he graduated from Monahans High School and enrolled in the Texas Agricultural and Mechanical College, now Texas A&M University. A member of the Fighting Texas Aggie Class of 1952, J.W. served in the Corps of Cadets and began what became a lifelong passion for Texas A&M. J.W. was commissioned into the United States Army as a Second Lieutenant upon graduation, entered the Reserves in 1955 and was honorably discharged on June 8, 1961.

While he was a student at Texas A&M, J.W. dated Jennie Lindsey Newton, who was enrolled at Texas Christian University and would visit College Station by train to watch Texas A&M football games?and spend time with J.W. On June 20, 1953, J.W. and Jennie married at Monahans First Methodist Church, beginning a deeply loving, 61-year marriage that included parenting and partnering together and, in later years, traveling around the country and world and many wonderful seasons at their second home in Ruidoso, New Mexico, with family and friends.

In 1957, J.W. and his father Julian began the Thrasher Trucking Company. During the course of his long and productive career, J.W. grew the family business to a successful enterprise with offices in several cities. He also served as the President of the Texas Motor Transportation Association, Chairman of the Oil Field Haulers Association, Pecos River Compact Commissioner, Vice President of the American Transportation Association, and on the board of directors for the Permian Basin Oil Show and First State Bank of Monahans.

A pillar of First Baptist Church of Monahans, J.W. held numerous leadership positions in the church, including as a Deacon for over 40 years. He generously supported Books are the Beginning, Rio Grande River Ministry, Los Hermanos de la Frontera, and Lulwanda Children's Home, including mission trips to Mulato, Mexico and 3 trips to Uganda, as well as numerous other ministries and philanthropic efforts that he supported anonymously.

J.W. is preceded in death by his father and mother, Julian William Thrasher, Sr. and Verda Chesney Thrasher, and his wife Jennie Newton Thrasher. "Dede," to his loving family, is survived by sons, Julian William Thrasher III and wife Patti, of Odessa, and Michael Alan Thrasher and wife Mary, of San Marcos; grandchildren, Staci Thrasher Thetford and husband Robert, of Dallas; Brian Thrasher and wife Stephanie, of Flower Mound; and Amy Thrasher Henry and husband Tyler, of Odessa. J.W. is also survived by great-grandchildren Ella and Landon Henry; Brooklyn, Charlie and Weston Thrasher; and Laura and Julia Thetford.

Visitation and viewing will be held Wednesday, March 31 from 5-7pm at Pennington Funeral Home in San Marcos, Texas. A memorial service will be held Thursday, April 1 at 1:00pm in the Pennington Funeral Home Chapel. Final resting place will be Friday, April 9 in Monahans Memorial Cemetery in Monahans, Texas. A memorial service will be held at First Baptist Church, Monahans, Texas at 11am on Friday, April 9.

In lieu of flowers, donations in his memory may be made to Books are the Beginning, 2625 Rolling Oaks, San Marcos, Texas 78666.
LINKS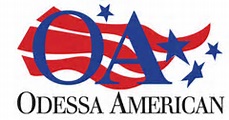 Odessa American
http://www.oaoa.com