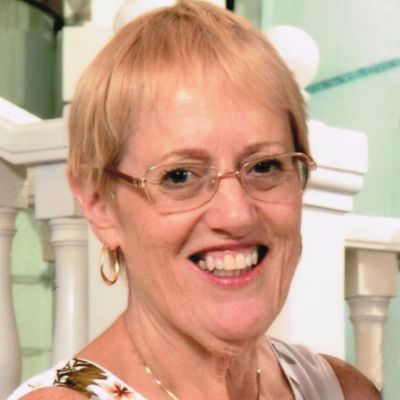 Judy
Rae
Nevis
Lifelong learner, civil servant, world traveler, and brilliant soul.
JUDY RAE NEVIS

May 4, 1945 - March 12, 2022

Sacramento, California - Judy Nevis passed away on the 12th of March surrounded by her husband and two sons at Kaiser Hospital South in Sacramento. She was 76. A vivacious lady who joyfully dedicated her life to the betterment of those around her, she gave 110% both privately and in public service. This was a woman who truly knew how to live, loving life and bringing joy to each moment.

Born Judy Rae Stocking in Albany, California, she was an exceptionally bright and motivated student in her youth. Whilst attending Albany High School, she was a member of the American Field Service exchange program. As a result, she went to Chile in 1962. After she started college at UC Berkeley, she returned to Chile in 1966, where she studied literature at the University of Chile in Santiago and met and married her first husband and had her first son in 1967. She received the Allen G. Freeman scholarship to attend the University of California, Berkeley as an undergraduate in 1969-70, graduating with honors March 24, 1970; a Bachelor of Arts with Major in Spanish. She began working for the State of California in August of 1970 in the Unemployment Insurance Office in Oakland. Beginning in September 1970 she also worked nights in San Francisco at the Mission Adult School, teaching English as a second language. She received the lifetime State of California Standard Teaching Credential in June of 1972. The Employment Development Department transferred her to Sacramento in 1976. She married Jerry Nevis in November of 1986 and their son was born in July 1988. Judy would eventually become the Chief Deputy Director of the Department of Housing and Community Development for the State of California, where she worked tirelessly in the interest of finding affordable housing options for many Californians, ever hoping to reach her career goal that there would eventually be a permanent budget allotted for this each year. After retirement, she continued as a retired annuitant, still pressing for that goal. Her colleagues in state service attribute the passing of the Building Homes and Jobs Act of 2017 in large part to her efforts. Time away from work was spent following her passions of art, music, reading, dancing, visiting wineries with close friends, entertaining, and traveling across the globe with friends and family alike–always with her indefatigable positivity and care for others. She loved horses, nature, waterfalls, volcanoes, animatronic singing dolls, gifting books and toys to every child she knew existed, and the wonders of California from the Redwoods to the coastline at Monterey. She always went the extra mile.

Judy Nevis was preceded in death by her parents, Lamont "Monty" Druell Stocking and Lucille Gertrude Nichols, as well as half-brother Richard "Dick" L. Stocking. She is survived by her husband, Jerry Nevis, son Jeremy R. Nevis, brother Fred E. Stocking and wife Linda, and son Matías A. Bombal, from her first marriage to Antonio C. Bombal v. Hagel. She was also survived by several cousins, including Don McVey and wife Sandy, countless friends including Marie J. Lopez, as well as Thrity Spencer and Eddie DaSilva, two former exchange students to whom she became family.

A woman of boundless grace, all felt completely welcome and at home in her presence–warts and all. The experience of her acceptance and generosity was so profound that many sincerely considered her to be a second mother. She took care of all of us. At her request, there will be no service. In lieu of flowers, the family requests personal accounts of touching memories with Judy; those who wish may write or add photos below.