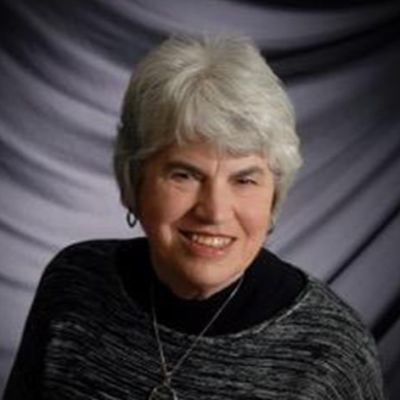 Judy
Bennett
How do you know Judy? Please share your stories and photos, and help spread the word about this page!
Judy Eileen (Garber) Bennett, 74, of Middletown, MD, passed away peacefully on Monday, February 24, 2020, at Frederick Memorial Hospital surrounded by her loving family. She is survived by her husband of 50 years John William (Bill) Bennett; daughter, Jennifer, son-in law Mike, grandson Will and granddaughter Madeleine O'Mara, of Malvern, PA; daughter, Michelle, son-in-law Mike and granddaughters Chloe and Carlee Darden, of Middletown, MD; son John, daughter-in-law Tina, and granddaughter Danica Bennett, of Keedysville, MD. She is also survived by her mother Charlotte Gosnell of Walkersville, MD and brothers Larry Garber, Andrew Gosnell, Ross Gosnell, and sisters Deborah Deardorff, Judy Mason, Linda Garber and Pam Garber. She is also survived by numerous nieces and nephews. Preceding her in death was her step-father Roy Gosnell, father Melvin Garber and brother Eric Gosnell.

Judy was born in Frederick, MD and graduated from Walkersville High School in 1963. She then received her degree from Monroe Business College. After college, Judy worked for the US Atomic Engineering Commission (AEC) in Germantown, MD, where she met and married Bill in 1969. After marrying, and some cross-country adventures in California and Hawaii, Judy and Bill settled in Middletown, MD and have lived there for the past 46 years. While she worked as a secretary on and off for years, her greatest accomplishment was her love and care in raising her cherished family.

Judy was a very active member of Middletown United Methodist Church (MUMC), and spent many years teaching Sunday School and was an integral part of their Vacation Bible School. Second to her family was her adoration for her many pets over the years including her current beloved cat Princess. Some of Judy's favorite past times included basket weaving, gardening, reading, traveling to the beach and watching the birds from her sun porch. She also spent many years on the sideline cheering for her children and grandchildren in all of their sporting ventures.

Judy's love for her family and her friends was her most extraordinary gift. Always gentle, kind, and personable, Judy was loved by all that had the privilege of having her in their lives. She was a selfless person who saw the beauty in all things, accepted everyone for who they were, and welcomed them into her heart and her home. You couldn't know her without being inspired by her devotion to her family, friends, church and community. She will be greatly missed.

Visitation will be 2 to 4 and 6 to 8 p.m. on Friday, February 28, 2020 at Stauffer Funeral Home, 1621 Opossumtown Pike, Frederick, MD 21702.

Funeral services will be held at 11 a.m. on Saturday, February 29, 2020 at Middletown United Methodist Church, Fern Circle, Middletown 21769 with Pastor Ken Dunnington officiating. Final resting place ceremonies will be held following the luncheon at Grace Rocky Hill Lutheran Church 11122 Renner Road, Woodsboro, MD.

The family would like to thank the nurses and hospice staff at Frederick Memorial Hospital who cared for her in her last days and for all the family and friends for their constant support.

In lieu of flowers, donations can be made to the Middletown United Methodist Church, Weekend Food Backpack Program. Expressions of sympathy may be offered to the family at StaufferFuneralHome.com.


LINKS


The Frederick News-Post
http://www.fredericknewspost.com