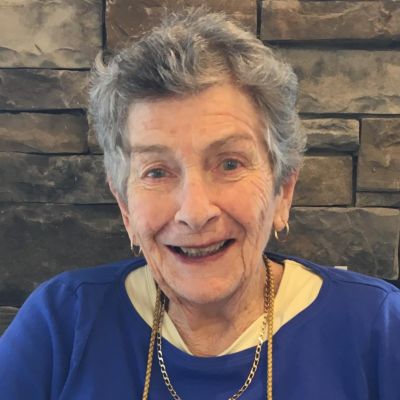 Judith
"Judith"
Valerie
Tree Smith
Help us celebrate Judith! Please share your stories and photos, and invite others who remember Judith.
Judith Valerie Tree Smith, 85, passed away peacefully on April 22, 2021, with her children by her side. She struggled with Alzheimer's for the last three years after living a very healthy life. In her final years, Judith resided at Somerford Place in Newark, where she received excellent care.

Judith was born on March 5, 1936, in London, England to Dulcie and Roland Tree. The family moved to Larchmont, New York when she was five years old. Judith attended Rosemary Hall, a girls' school in Greenwich, Connecticut, and spent her summers in Maine at Camp Bendito. While attending Vassar College, she met her beloved husband of nearly 50 years, Wayne Bury Smith, who predeceased her in 2005. The couple married in Rosemary Hall's Chapel in 1958 and settled in Ann Arbor, Michigan before moving to Delaware in the early 1960s. Judith and Wayne and their two youngest children began a wonderful adventure living and working in Hong Kong with DuPont in 1979. They traveled extensively in Asia and all over the world. Learning about many different cultures was both inviting and exciting for Judith. During a few years stateside, she completed her Bachelor's degree at the University of Delaware. In the late 1980s, Judith and Wayne moved to Tokyo, Japan with DuPont, continuing their overseas adventures. Judith served as President of the College Women's Association of Japan, a multicultural, philanthropic organization.

Judith was a lifelong swimmer and tennis player. She played bridge monthly with the same group of women for nearly 25 years! Later in life, Judith was active in Al-Anon. She was a leader in her local groups and enjoyed traveling all over the United States to Al-Anon conferences.

Judith is survived by her four loving children and their families. Valerie and her sons, Smith and Charlie, reside in Newark. Geoffrey and his husband Michael live in New Jersey. Judi, her husband Jamie, and their daughters Luci and Brooke live in New York. Fred, his wife Rachelle, and their son Gavin also live in Newark. Their daughter Brooke lives in Florida. Judith was a wonderful mother. She was active in her children's and grandchildren's lives for all the phases. Recently, she was a well-known, passionate crowd member when her grandsons played baseball and swam in local competitions.

An invitation-only Celebration of Life Service will be held at Trinity Presbyterian Church on Friday, May 7, 2021. In lieu of flowers, please plant a tree in honor of our favorite Tree, Judith!


LINKS

The Newark Post
https://www.newarkpostonline.com