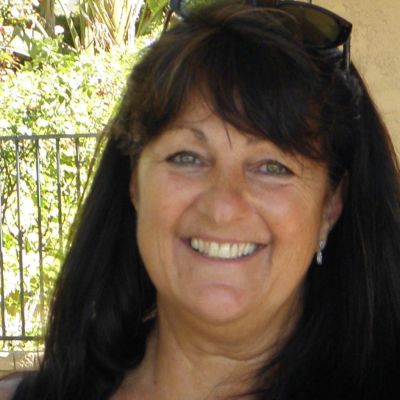 Judith
Dahlman
Rhodes
Help us celebrate Judith! Please share your stories and photos, and invite others who remember Judith.
Judith Dahlman Rhodes was an amazing woman. She was a woman of tremendous and meaningful professional accomplishment. As a family law attorney for 30 years, she championed children and families and fiercely protected the innocent. As a Family Law Commissioner of the Ventura County Superior Court (to which she was appointed in 2018) she handled some of the most difficult cases in family court: domestic violence restraining orders, civil harassment restraining orders, and child support cases. Prior to her appointment she served as a Judge Pro Tempore in the Ventura Superior Court's Family Law Division and as a member of the court's Minor's Counsel Panel for many years. She was a Certified Family Law Specialist and was recognized as a "Southern California Super Lawyer." Judy was the owner and principal attorney of the Law Offices of Judith D. Rhodes. Judy advocated at the Court of Appeal on behalf of children and argued precedent-setting cases in front of the Supreme Court of California.

Judy was an adventurer - she was happiest in her swimsuit with her pareo wrapped around her waist, heading for turquoise waters in any sea. Judy planned family vacations and introduced us to the special places we treasure, with one small carry-on bag she traveled with Randy and friends to Costa Rica and jeep adventures in Mexico, boating excursions to the Orcas Islands, girl's trips to Palm Desert, and European tours with Evie including visits to a favorite spot in Ischia, Italy. "Just show up" she reminded us, and she would travel any distance for a wedding, birth, or graduation. She was there completely, in support and love. She loved to celebrate others' special moments, hosting beautiful parties and baking favorite birthday cakes. She loved orchids, golden retrievers, good wine, concerts (Sting and Justin Bieber especially), and spotting dolphin pods from the boat she and Randy shared, the fittingly named "Bella".

Most importantly, Judy loved her husband Randy and daughter Evie with all of her enormous heart. She loved and cared deeply for her nieces and nephews and grand-nieces and nephews who sought out and respected her wise council. Judy was cherished by her four sisters and loved thoroughly by her many friends. Judy greatly respected her many colleagues and built long-lasting relationships over the course of her career.

Judy courageously fought a particularly devastating form of ALS, Bulbar Palsy, and although it constantly took from her - her speech, her ability to eat, her movement - it never took her grace. In her last few months she shared "pearls" with her family and friends on a text-to-speech app, here's one to live by: "Life is short, don't sweat the small stuff". Her light, her joy and her laughter will always be remembered. Judy passed away peacefully in her sleep on March 25, 2021 with her beloveds, Randy and Evie, at her side.

Funeral services are private.

In lieu of flowers, the family prefers donations to be made in Judy Rhodes' honor to CASA of Ventura County (Court Appointed Special Advocates for children), which recruits, screens,trains, and supports volunteers to advocate for the best interests of abused and neglected children in courtrooms and communities (casaofventuracounty.org).

Arrangements are under the direction of the JOSEPH P. REARDON FUNERAL HOME & CREMATION SERVICE, Ventura.
LINKS
Los Angeles Times
http://www.latimes.com