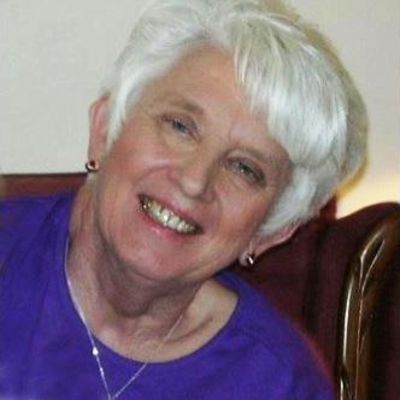 Judith
Emily
Knighton
Join us in celebrating Judith—please share your stories and photos, and help spread the word about this page!
Judith Emily Pitts Knighton

Judith Emily Pitts Knighton, age 80, of Milledgeville, Georgia passed away Sunday, April 25, 2021 at Fellowship Home at Meriwether in Milledgeville. She was born April 6, 1941 in Pittsview, Alabama to the late Henry K. and Mary R. Haines Pitts. She graduated from Columbus High School and worked as a legal assistant before starting her family. Emily had lived in Milledgeville since 1962 and attended Friendship Baptist Church in Eatonton, Georgia. She always enjoyed yard work, flowers, and doing for her children and grandchildren.

Survivors include her children, Judith Alicia Askew (Fernando Gonzalez) of Clinton, South Carolina; sons, Ollie Frank Askew, Jr. (Terri B.) of Milledgeville, Georgia and John Knighton Askew (Kim) of Eatonton, Georgia; seven grandchildren, Kyle Askew (Jennie), Jessica Askew (Chris), Avery Askew, Noah Askew, Wyatt Askew, McKayla Askew and Matthew Duncan; a great grandchild, Bridger Askew; and other relatives and friends. Emily was preceded in death by the father of her children, Ollie Frank Askew, Sr. and her only sister, Helene O' Malley.

Graveside Services will be held at Wisteria Cemetery, Rhodes Street, Union Point, Georgia 30669 on Tuesday, April 27, 2021 at 12:00 p.m. with Rev. Danny Harrell officiating. The family will receive friends from 10:30 a.m. to 11:30 a.m. at the funeral home. Serving as pallbearers will be Matthew Duncan, Jesse Smith, Kyle Askew, Chris Blount, Noah Askew and John Askew. The family requests that memorials be made to the American Parkinson Disease Association, P. O. Box 61420, Staten Island, New York 10306. Callaway Funeral Home, 208 N. Rhodes Street, Union Point, GA, (706) 486-4138, is in charge of arrangements. Visit www.mccommonsfuneralhome.com to sign the online guest register.
LINKS
The Union-Recorder
http://www.unionrecorder.com