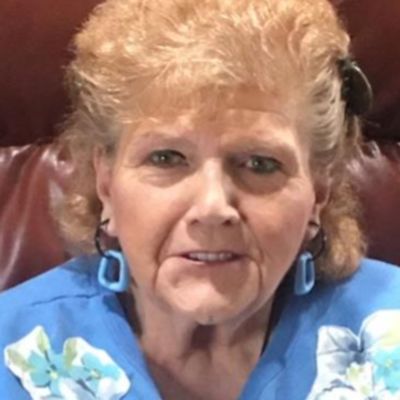 Judith
"Judy"
Ann
Hoffman
What do you remember about Judith? Share your stories and photos here, and invite others to come share their memories.
Janesville

Judy A. Hoffman, age 76, a resident of Janesville, passed away Tuesday, October 19, 2021 at home.

Judy was born on April 12, 1945 to Clarence and Jeanette Baukin. She graduated from Evansville High School in 1963; and soon after married Gary C Sperry who passed in 1980. She was married to Roger Hoffman from 1993 - 2017.

Judy worked at the Wisconsin School for the Visually Handicapped for 33 years before retiring. She missed caring for the children at the school and decorating bulletin boards; keeping in mind that most had to feel what she did.

She lived her life loving her family and friends. She enjoyed the summer most; working in her flower beds and yardwork, as well as getting away for the weekends to enjoy nature's beauty. She also enjoyed volunteering, helping others, sewing and craft projects, are just a few.

She is survived by her three boys Randy (Christina) Sperry Janesville; Dan Sperry, Oxford; Todd Sperry, Portage. She was a grandmother to Britney (Garrett) Peterson, Nicholas Sperry (Morgan Kline), Carissa (Jesse) Messer, Jon Sperry (Karissa Powers), Kris Sperry, and a Great Grandma to Draek and Ty. She was preceded in death by her Parents Clarence and Jeanette Baukin, Husband Gary, and son Michael (Maritza) Sperry. She was a member of Mt Calvary Church.

A Celebration of Life is planned for November 7th at Mt. Calvary Church at 1:00 p.m. The address is 2940 Mineral Point Avenue, Janesville, WI 53548. There will be refreshments following to allow us to share the wonderful memories we each have.

The Lord has given her peace and eliminated her extreme pain. We want to thank The Mercy Hospice Team for being with us every step of the way to make her comfortable. God Bless everyone who has prayed for her comfort during these times of need.

Judy wanted to share the following Heart Felt Poem about being an Organ Donor;





To Remember Me - I will live forever

Robert N. Test



The day will come when my body will lie upon a white sheet neatly tucked under four corners of a mattress located in a hospital; busily occupied with the living and the dying. At a certain moment a doctor will determine that my brain has ceased to function and that, for all intents and purposes, my life has stopped.

When that happens, do not attempt to instill artificial life into my body by the use of a machine. And don't call this my deathbed. Let it be called the bed of life, and let my body be taken from it to help others lead fuller lives.

Give my sight to the man who has never seen a sunrise, a baby's face or love in the eyes of a woman.

Give my heart to a person whose own heart has caused nothing but endless days of pain.

Give my blood to the teenager who was pulled from the wreckage of his car, so that he might live to see his grandchildren play.

Give my kidneys to the one who depends on a machine to exist from week to week.

Take my bones, every muscle, every fiber and nerve in my body and find a way to make a crippled child walk.

Explore every corner of my brain.

Take my cells, if necessary, and let them grow so that, someday a speechless boy will shout at the crack of a bat and a deaf girl will hear the sound of rain against her window.

Burn what is left of me and scatter the ashes to the winds to help the flowers grow.

If you must bury something, let it be my faults, my weakness and all prejudice against my fellow man.

Give my sins to the devil.

Give my soul to God.

If, by chance, you wish to remember me, do it with a kind deed or word to someone who needs you. If you do all I have asked, I will live forever.
LINKS
Ward-Hurtley Funeral Home

The Gazette
http://gazettextra.com