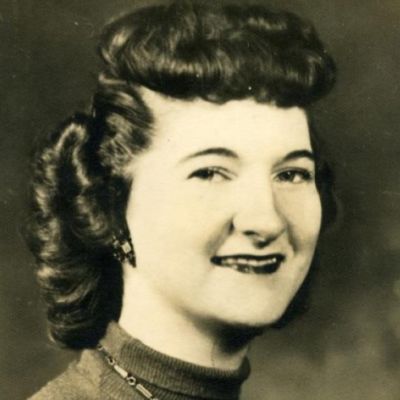 Juanita
Crolley
Weaver
How do you know Juanita? Please share your stories and photos, and help spread the word about this page!
Aunt Nita, as she was known to most, went to run "kitty cat heaven" on Saturday after a long life of nearly ninety-two years. She was born at her grandparent's home in Society Hill, South Carolina, and later graduated High School at Andrew Jackson High School in Jacksonville Florida. After High School, she became a real "Southern Bell" when she went to work as a switchboard operator for Southern Bell Telephone. She then moved to Salt Lake City where she began her career as a bank teller, which she continued in San Diego, where she met the love of her life Victor A. Weaver.

She was very proud of going back to college after her marriage and graduating with a Bachelor of Science from Brigham Young University in Home Economics. Family, friends and church (a life-long member of the Church of Jesus Christ of Latter-Day Saints) were always important to her, and she often showed her love for them all through food. Many people will remember her love for entertaining and sharing recipes.

She was preceded in death by her husband of over sixty years, Victor A. Weaver, as well as both parents, her sister Annette Blansett and her brother Joe L Crolley. While never having children of her own she had many nieces and nephews and other relatives that she treated as her children. And who will miss her.

She is being buried next to her husband in the LDS Cemetery in Society Hill SC. In lieu of flowers she would want a contribution to the cat rescue of your choice.
LINKS
The Herald Journal
http://www.hjnews.com