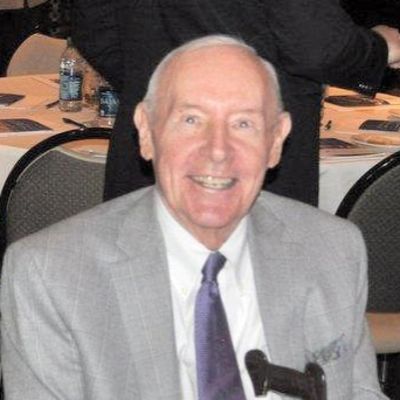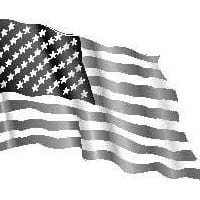 Josiah
Hale
Welch
Help us celebrate Josiah! Please share your stories and photos, and invite others who remember Josiah.
Josiah Hale Welch, 90, died peacefully on a beautiful, sunny day at his beloved cottage on Plum Island. One of Newburyport's business and institutional leaders during the second half of the 20th century, Josiah was a proud native of Newburyport. Born at the Anna Jaques Hospital on January 16, 1930, he was the son of Richard Edwin and Helen Pauline (Hale) Welch. He was the brother of the late Professor Richard E. Welch, Jr. and leaves his beloved sister Pauline Helen Lemmon of Corona del Mar, California.

He was lovingly married for 58 years to the late Donna M. (Oberlin) Welch. Together the couple raised their children Jonathan Hale and Amy Susan at the family's home on High Street.

Josiah married Deirdre Mary Farrell of Newburyport in June 2018 and found love a second time.

He graduated from Governor's Academy in 1947 and Dartmouth College in 1951. He remained devoted to both schools for the rest of his life. During the Korean War he served in the U.S. Army Adjunct General Corps.

Throughout most of his life, Josiah loved tennis. He ranked second in the New England Junior Singles and first in New England Junior Doubles in 1948, to be followed by his election as captain of the Dartmouth College varsity tennis team and captain of the New England Junior Davis Cup team in 1951.

Josiah served for a quarter of a century as a trustee of Governor's Academy and as an extremely active and proud alumnus of Dartmouth. He was honored as the "Alumni Man of the Year" by Governor's Academy and was presented the "Spirit of '51" award by his Dartmouth classmates and the Dartmouth class president award.

Josiah, the long-time owner of the Chase & Lunt Insurance Agency, was equally devoted to his hometown. He made major community contributions over a lifetime. He was the former chairman of the Board of Directors of the First and Ocean National Bank. A trustee of the Anna Jaques Hospital for more than half a century, he served as chairman of the hospital's board for eight years. He continually gave back to his community. He served as president of the Newburyport Health Center and the Newburyport Maritime Society, director of the Newburyport YMCA, chairman of the Newburyport Historic Waterfront Commission, president of the Moseley Foundation for Social Services, president of the Wheelwright Scientific School, vice president of the Griffin Home for Aged Men, trustee of the James Duncan Phillips Foundation, and trustee of the Newburyport Public Library. He was past president of the Newburyport Chamber of Commerce, the Newburyport Rotary Club, the Dalton Club, the Old Town Country Club, and a former trustee of the Riverwoods at Exeter Life Care Facility. A proud Rotarian for over 50 years, he was named the Paul Harris Fellow three times. In 2016 he received the Greater Newburyport Chamber of Commerce Ed Molin Community Leadership Award.

He was a devoted parishioner of St. Paul's Episcopal Church and served on its vestry for many years.

He brought his blend of enthusiasm, warmth, and grace to his profession. He became the youngest president of the Massachusetts Association of Independent Insurance Agents (MAII) at the age of 33 and was a former vice president and member of the executive committee of the Independent Insurance Agents of America (IIAA). His professional awards included the Woodsworth Memorial Award from the IIAA and the Henry J. Barry Pacesetter Award from the MAII.

Josiah, however, was not all business and civic devotion. He was a devoted and loving husband, father, uncle, and great uncle. Often the life of a party, he greatly enjoyed his membership in the Tuesday Night Club and other clubs.

He is survived by his wife Deirdre Farrell Welch; his children Jonathan Hale Welch, Amy Susan Welch and her husband Barry Jacobson; his nephews Richard E. Welch III and his wife Judith, Richard Lemmon, Jr. and his wife Ann; nieces Cathy Strauss, Christina Welch Matthews and her husband John, Beth Welch and her husband Chuck Christensen, Margaret Welch, and Helen Lemmon Alarcon and her husband Gregory, along with many great nieces and great nephews and a great-great niece. And by his beloved City of Newburyport.

He will be missed by his many dear and close friends and colleagues.

Due to the continued restrictions of COVID-19, a Memorial Service will be held at a later time. Arrangements are by Elliott, Woodworth & Rogers Family Funeral Home, 35 Green Street, Newburyport, MA.
LINKS

Valley News of Lebanon
http://vnews.com
Memories
Looks like something went wrong.
Reload the page and try again.