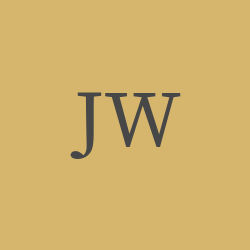 Joseph
Whitney
Help us celebrate Joseph! Please share your stories and photos, and invite others who remember Joseph.
Joseph Charles Whitney, age 77, died on October 15, 2021, at home with family as he had wished.

Joe found contentment in the woods, taking in the beauty, scents, and sounds. Camping, hunting, fishing, birdwatching, and exploring the natural world were favorite pastimes. As a father and grandfather, he didn't hesitate to get down in the grass or on the floor to play or draw with his kids, delighting in their imaginations, curiosities, and open hearts. Old movies were a special passion (he could tell you about nearly any 20th century character actor), as were British dramas, history, and ethical journalism. He listened well, expressed empathy easily, and acted on his compassion for those in need. Joe was generally even-tempered and patient, except in the face of cruelty. He was creative, clever, and very funny.

Born on February 23, 1944 to Charles Woodbury Whitney and Marian Lindsay Whitney, he grew up in and around Mohawk, New York. He told wonderful stories about fishing with his older brother Jon on the West Canada Creek, going on adventures with the Sea Scouts, teaching his younger sister Cheri how to drive, and working in the family grocery, Ilion Home Service. He graduated from Mohawk Central School and later from Union College in Schenectady with his degree in geology. In 1967, he married his beloved, Nancy Hubbell, and was steadfast in his devotion to her through their 53 years of marriage. He nurtured his children's creativity and aspirations, modeling attention to detail, hard work, and playfulness. Nancy and Joe provided a cozy home for 17 cats and two dogs; most of which were rescues. Their gardens fed the family year-round.

Joe's service roles included being a Cub Scout leader, running the Jefferson Food Bank with Nancy for over twenty years, being active in PFLAG, and tending to facilities issues at St Paul Lutheran Church in Jefferson. Informally, he was a natural teacher, mentor, and sounding-board until his last days. Few exhibit his gift for unconditional love.

Professionally, Joe Whitney made maps of the ocean floor. His early career took him around the world, taking sonar readings and creating lifelong friendships with fellow bathymetrists. In the depths of the Atlantic, there is a seamount named for him.

Joe was predeceased by his wife, Nancy, after caring for her daily during her 14 years with Alzheimer's. His commitment and gentle love were extraordinary.

Joe is survived by his children: Amy Christine Whitney (Gary Hodges) of Ithaca, NY; Jana Whitney Lamonica (Robert) of Shippensburg, PA; and Stephen Charles Whitney (Lauren Hudacik) of Kensington, MD. Being Papa to his granddaughters, Sara, Allison, and Leann Lamonica, was one of his greatest sources of joy. He is also survived by his brother Jon Edwin Whitney (Nina) of Schenectady, NY, sister Cheryl Whitney Wolff (Robert Better) of Hooksett, NH, and siblings-in-law Carol Hubbell Tanczos of Statesville, NC, and Alan Christopher Hubbell (Valerie) of Pennellville, NY. He loved his nieces and nephews wholeheartedly. In recent months, Joe enjoyed the support of his little buddies Poly and Norm, Rotifer, Skippy, Scorch, and Orville.

The family wishes to thank Dr. Mouhamad Bazzi and his team at Progressive Oncology. In lieu of flowers, donations may be made to Frederick Health Hospice or Jefferson Food Bank.

At Joe's request, the memorial service will honor both him and Nancy as we were unable to gather last October at the time of her passing. Their service will be held on November 6 at 2:00, at St Paul Lutheran Church in Jefferson. Fellowship following. Masks encouraged.

Someday soon, please have pie a la mode and think of Joe.
LINKS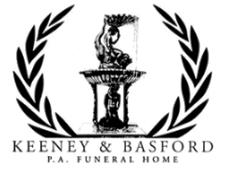 Keeney Basford Funeral Home
The Evening Telegram
http://www.herkimertelegram.com
Observer-Dispatch
http://www.uticaod.com

Frederick News Post Memoriams
http://www.fredericknewspost.com