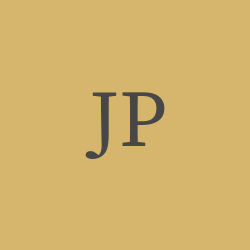 Joseph
F.
Perez
Join us in celebrating Joseph—please share your stories and photos, and help spread the word about this page!
Joseph Francis Perez was born in Nice, France the 19th of September 1930, the son of the late Antonio Perez and Teresa (n?e DeSantis) Perez. He immigrated to this country with his parents and sister, settling in Hartford, CT through which public schools he went, graduating from the Morgan Gardner Bulkeley High School in 1948.

After a two-year stint in the army during the Korean War, he attended the University of Connecticut from which he graduated Magna Cum Laude in 1954. After taking his Master's Degree at Boston University he returned to UConn where he was awarded a Ph.D. in 1959.

Dr. Perez served two years as Director of Guidance for the Northampton Public Schools and two years as staff psychologist at the V.A. Hospital in Leeds.

In 1963 he went to Westfield State College. During his 31 years at Westfield State he had 15 books published, among them a novel and a collection of short stories. In recognition of his prolific achievements as a writer the University of Connecticut admitted him to its Epsilon Chapter of Phi Beta Kappa. A Licensed Psychologist, Dr. Perez was a lifetime member of the American Psychological Association. The family vacationed in South Chatham on Cape Cod since 1966.

He leaves his four children Joseph Jr. of New York City, Christopher of Whately, Kathleen Dewey of Chicago and Monique Patten of Whately; five grandchildren, Daniel, Jeffrey, William, Sofia and Sebastian. He is predeceased by his wife Geraldine and his sister Nina. Memorials can be made to the Forbes Library.

A Mass of Christian Burial will be at Annunciation Church on Beacon St. in Florence at 10 AM on Monday January 4. Calling hours will be on Sunday January 3 from 2-4 PM. Masks and social distancing must be observed. Private burial will take place in Mt. St. Benedict Cemetery in Bloomfield, CT. For online condolences, please visit Czelusniakfuneralhome.com.
LINKS
The Cape Codder
http://www.wickedlocal.com/brewster
The Westfield News
http://thewestfieldnews.com

Daily Hampshire Gazette
http://www.gazettenet.com