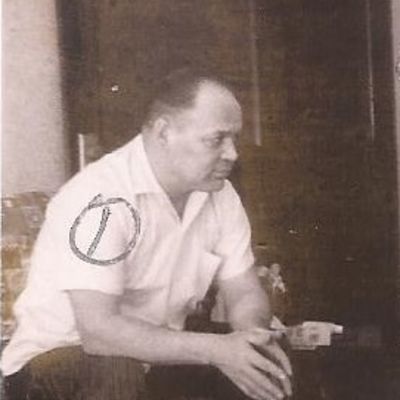 Joseph Joachim
William
Janelle
Join us in celebrating Joseph Joachim—please share your stories and photos, and help spread the word about this page!
William J. Janelle, Sr., 76, formerly of 91 Hicks St., Meriden, Conn., died Wednesday morning at d'Youville Pavilion, where he had been a resident for the past year.

He was born in Lewiston, Jan. 22, 1916, the son of Reginald and Alma Croteau Janelle. He was educated in Lewiston schools and had been a veteran of World War II having served in the U.S. Army.

He was married to Fermande Saindon, who died Sept. 22, 1976. He was employed at Pratt and Whitney of Connecticut, as machinist, prior to his retirement.

While in Connecticut he was a member of the Franco-American Club. He was also a communicant of St. Louis parish of Auburn. He was past commander of American Legion Post 153 of New Auburn, where he was a life member. He was a former member of the Frank J. Hulett Post.

He is survived by two daughters, Mrs. Russell (Rita) Duprey of Waterbury, Conn., and Mrs. Thomas (Constance) Angelo of East Haven, Conn.; two sons, William J. Janelle, Jr. of Hamilton, Ala., and Gerard R. Janelle of Auburn; seven sisters, Anne Marie Janelle, Mrs. Antoio (Elsie) Sirois, Mrs. Robert (Priscille) Labonte, and Mrs. Roasaire (Victoria) Caron, all of Lewiston, Mrs. Bertrand (Germaine) Doyon of Auburn, and Mrs. Eugene (Blanche) Wilson and Mrs. Ronald (Therese) Blouin, both of San Diego, Calif.; four brothers, George Janelle of Greene, Adrien Janelle of Monmouth, and Lauriat Janelle and Reginald Janelle Jr., both of Lewiston; 15 grandchildren and 25 great-grandchildren.