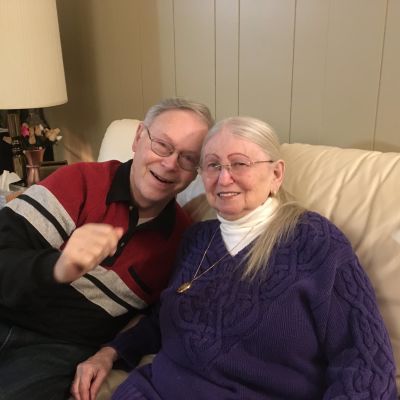 Joseph
"Joe"
George
Willcoxson
Loving Husband, Father, Grandfather, and Brother. Avid fisherman and accomplished pianist.
Joseph (Joe) George Willcoxson passed away March 1, 2023 at the age of 83.

Joe was born on January 10, 1940 in Detroit, Michigan to Sylvester and Frances (nee Koss) Willcoxson. At the age of 17, he joined the Marines and became an MP. Three years after his active duty service, he met the love of his life, Catherine (Kay) Ann Schemers at a church dance in Detroit, and they were married later that same year on October 5, 1963. Joe would go on to gain an accounting certificate from Walsh College and work for many years in many accounting positions. He also branched out into other roles such as production scheduling and data processing. Even in retirement, he maintained his accounting chops working part time for a tax attorney when he moved with Kay to Tulsa.

Over the years, Joe especially loved boating & fishing with family and friends and was an accomplished pianist. He taught piano lessons out of his home in Sterling Heights and later in retirement played at piano bars around the Detroit Metro area. This past year, Joe and Kay celebrated 59 years of love.

Joe is survived by his two children, Joseph (Lourdes) Willcoxson and Mary Kay (Matthew) Watson. He was blessed with six grandchildren, Samuel (Allison) Willcoxson, Hannah (Rudy) Perez, Kathryn Anderson, Kristine Anderson, Guillermo (Anna) Gutierrez Calderon, and Ingrid (Elias) Willcoxson-Goveia as well as five great-grandchildren, Jude, Scarlet, Holland, Elle and Nicolás. Joe is also survived by his brother Gerald (Zoe) Willcoxson, as well as his sisters Mary Frances Willcoxson and Maureen (Ken) Wilks. Joe was preceded in death by his sister Rosanne (Al) Masty.

Joseph will be laid to rest in a private service at Fort Gibson, Oklahoma.

In lieu of flowers memorial contributions would be appreciated to Saint Francis Hospice, 6600 South Yale Avenue, Suite 350, Tulsa, OK 74136.