Joseph
D
Borton
Did you know Joseph? Please share your stories and photos, and help spread the word about this page!
Joseph "Joe" Borton, 51, son of Suzanne (Zwierzynski) Montalvo of Rochester and Dale (Lorainne) Borton of Walkerton passed away at 1:10pm Tuesday, February 16, 2021 in Memorial Hospital. Joe loved being with his grandpa when he was young and working on cars among other things. It was only natural that after he graduated from Penn High School in 1988 that he would continue his education at Lincoln Technologies in Indianapolis. For many years he worked at his uncle's service station as a mechanic. He continued as a mechanic at Piper's Alley Auto in Mishawaka for 17 years. Not only was Joe a terrific mechanic, but he could fix just about anything. If he couldn't figure it out, he would watch a YouTube video and teach himself. We could always call him for advice on our things that needed fixing. Joe loved going to his dad's to help him on his farm, he was great at fixing machinery, and coming to his mom's house on the lake. He liked doing the sound effects for the boat parade floats. He also loved dogs, working on his home, helping friends and watching video movies. Joe's passing has saved two other lives and the sight of another as he was an organ donor. His date of death officially is 2-16-21, but on 2-18-21 he gave the gift of life to others. He is a hero for doing this and we know this would have made him happy and it gives us some comfort knowing that a part of him lives on. Joe was preceded in death by his step-father Richie Montalvo, maternal grandparents Ted and Rose Zwierzynski, paternal grandparents James and Helen Borton, brother Ricky Montalvo, uncles Ted "Butchie", Walter (Barb), Steven "Muggsy" and Don Zwierzynski, Howard (Cecelia), Jim (Linda), Keith (Ruby), Merle (Jan) and Carl Borton, aunt Iona (Lester) Cole, and his dog Kato. He is survived by his parents, Suzanne Montalvo and Dale (Lorainne) Borton, sisters, Tina (David) Roe, Jacqueline Hostetler, and Cynthia (Jim) Groves, nephew Brendon (Sheridan) Roe, and great-niece Arya Roe, aunts and uncles Les (Dee Dee) Galloway, Jeanette Zwierzynski, Charlotte Zwierzynski, Lynn (Monica) Borton, Terry (Darlene) Borton, Zella (Furman) Luellen, Alma (Earl) Lafree and Glen (Pam) Borton, and numerous cousins and second cousins.

Viewing will be held on Saturday, February 27th from 2-6 in the Zahoran Funeral Home, 1826 Kemble Avenue. Funeral services will be celebrated at 6:00pm. Masks are required and social distancing guidelines will be enforced. Viewing is possible through our webcast. Please visit Zoom.com, click on join a meeting, 574-287-7125 is meeting ID number, then enter passcode 0000. Cremation will follow with burial in St. Joseph Cemetery. In lieu of flowers memorial contributions may be made to Indiana Donor Network, 3760 Guion Road, Indianapolis, IN 46222. To leave an online condolence, visit our website http://www.zahoran.com or our facebook page Zahoran Funeral Home.
LINKS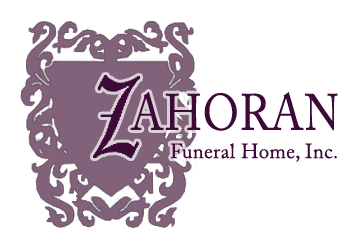 Zahoran Funeral Home Inc.
http://www.zahoran.com
The Rochester Sentinel
http://www.rochsent.com