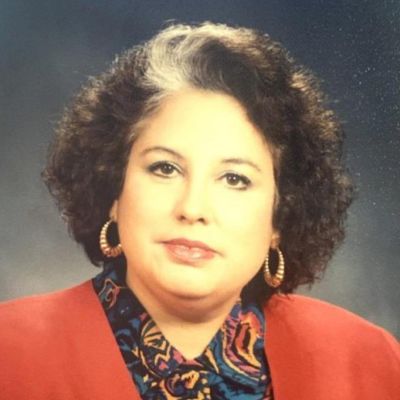 Josefa
Franco
How do you know Josefa? Please share your stories and photos, and help spread the word about this page!
ALICE-

Josie Franco, age 75, wife to Rene Franco Sr., and loving mother of three, passed away peacefully in the early hours, Tuesday, December 14th. She was in her home, surrounded by her husband of 54 years, her children, grandchildren, and sister. Josie had a servant heart and had a positive influence on students she taught and counseled. She was a faithful servant of her Lord Jesus and served him tirelessly in and out of her church. Josie was born on October 25, 1946 in Robstown, Texas. She is survived by her husband, Rene Franco Sr. and her loving sister, Rosie Gonzalez. Her children include Michele (Mark) Oliver and granddaughter, Alexis Gresens. Daughter, Audra (Marc) Weinstein and grandchildren, Emerson and Cash Weinstein. Son, Rene (Maricela) Franco, Jr. ("J.R.")and son, Giancarlo Franco

After graduating high school, Josie attended the University of Corpus Christi. In 1969, she obtained a Bachelor of Science degree in Math & Biology. She later acquired her Masters Degree, Administrators certificate and her Superintendency certificate from Texas A & M Kingsville. She influenced many students as she taught mathematics, served as a guidance counselor and later as a vice principal at William Adams junior high school. In addition, she worked at Texas A &M University Laredo, representing the Gear Up program.

Services were held at West Main Baptist Church located at 1001 W. Main St. Alice, Texas, on Friday, December 17th, 2021 at 10:30 a.m.

We would like to extend a heartfelt appreciation to all Josie's friends and family for the quality time, thoughts and prayers in our time of grief. A special thank you to River City Hospice for all their wonderful care and support.

"In lieu of flowers please donate to Alzheimer's Assocation at www.alz.org/donate or call 1-800-272-3900. Tribute donation in memory of: Josie Franco"
LINKS
Roberson Funeral Home - Alice
Echo News-Journal
http://www.alicetx.com