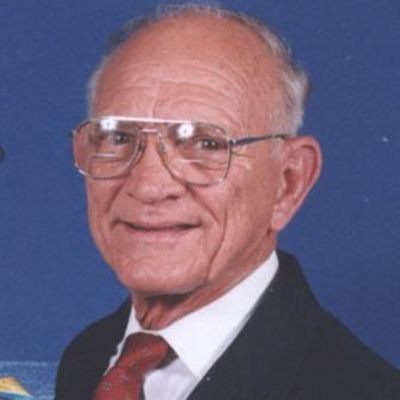 Josef
Ehrenberger
Help us celebrate Josef! Please share your stories and photos, and invite others who remember Josef.
Josef Ehrenberger, 94 died August 5, 2018 in Charlotte, North Carolina. He was born August 3, 1924 in Dallas, Texas to Frantisek Ehrenberger and Terezie Dupala. He attended Dallas Public Schools, but quit high school after the Pearl Harbor attack to Join the US Marine Corps. He served in the South Pacific and was recalled during the Korean War.

When he returned to Dallas, he never finished high school, but went on to college on the GI Bill. He graduated from Southern Methodist University with a Bachelor's Degree in January 1950. While working, he continued to go to school and he received his MBA from SMU in 1961.

Joe married Ardis Joyce Adams 27 February 1947 and they had four children; Susan, Joseph, Julie and Michael.

He was baptized by a Naval Chaplin while overseas and joined the Baptist Church after he returned to civilian life. He was a member of St. John's Baptist Church in Charlotte.

Joe began gymnastics at an early age at the Dallas Sokol, and became a champion gymnasts, performing on the equipment (the high bar was his favorite) until well in his 60s. Then he became a coach, mentor, and advocate for physical fitness.

He was proud of his Czech heritage, and he and Joyce traveled to the Czech Republic many times, visiting his parents native villages and tracing his ancestry back to the 16th century.

He was predeceased by his parents, his brothers Frank and Thomas Ehrenberger and his daughter Susan Ehrenberger Crawford. He is survived by his wife, children; Joseph Ehrenberger (Kate), of Baltimore, Maryland, Julie Harris (David) of Charlotte, North Carolina, Michael (Celeste) of Plano, Texas, his brother William Ehrenberger (Mary) of Dallas, Texas, grandchildren; Dr. Kristen Ehrenberger (Michael Hammer) of Pittsburgh, Pennsylvania, David Ehrenberger (Brittany) of Sykesville, Maryland, Nathan Ehrenberger of Baltimore, Maryland, William Harris and Evelyn Harris of Charlotte, North Carolina, great grandchildren Madison and Lincoln Ehrenberger of Sykesville, Maryland, son-in-law Jim Crawford of Dallas, Texas, many nieces and nephews, cousins and a host of friends.

Carolina Funeral Service & Cremation Center is entrusted.
LINKS
CAROLINA FUNERAL & CREMATION
www.carolinafuneral.com

Dallas Morning News
http://www.dallasmorningnews.com