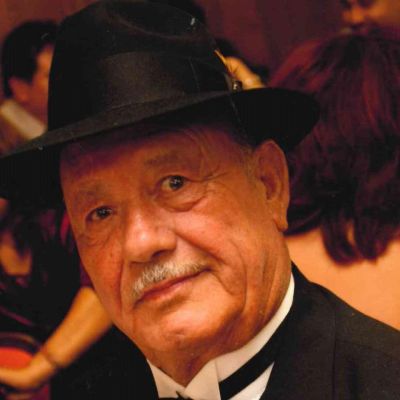 Jose
Romero
Hernandez
Join us in celebrating Jose—please share your stories and photos, and help spread the word about this page!
Jose R. Hernandez 92, a resident of Oxnard for over 70 years, passed away on, January 2, 2021. He was born on February 25, 1928, in LA Union, New Mexico. Parented by Jose and Luz Hernandez. He was the youngest of the boys and the last surviving sibling.

He was preceded in death by his wife Seferina of over 56 years and his siblings, Lalo, Guadalupe, Benito, Francisco, Santos, Roberto, Consuelo, Elvira, Lola, and daughter Lupe Zavala as well as grandchild Joe Edward Zavala (Pepe). He is survived by his daughter, Yolanda Schultz (Joe); sons, Armando (Cynthia Hernandez) and Jose F. Hernandez.



He was a devoted catholic. He attended all the churches in the colonia. He finished ushering at our Lady of Guadalupe. He started working as a field worker, truck driver, cement filler, Santa Clara packing house and retired from Hueneme School District. He started as a groundsman, and he took English and horticulture classes to better himself. He finished as a heavy equipment operator and director of summer youth programs. He was known for his work ethic friendship and artistry in designing and maintaining school grounds.

During his spare time, he played semi-pro ball in the Colonia, in the SCAC league for many years. He also played softball till he got hurt at the age of 76. He coached at and helped build Statham Little League. He coached T-ball, minors, majors, seniors, and big league. He also coached his kids at softball and semi-pro ball. He developed many relationships with the children and earned the respect of his peers. He also coached all his grandchildren at various ages and at the same time enjoyed watching them play, no matter what the sport.

He took us to Mexico every summer, to see where he and our mom grew up, just miles apart, and to meet in Oxnard. He was the Patriarch of the Hernandez family. He left us a lasting legacy to follow. He loved the Dodgers but disliked Lasorda. He enjoyed our family BBQs, birthdays, and attending Dodger games. He also enjoyed it when we would go together and work on family homes or projects. After the work, he enjoyed the refreshments and left with a smile. He never refused help to anyone.

He was blessed with 15 grandchildren, 35 great-grandchildren, and 3 great-great-grandchildren. What a blessed life he enjoyed.

A rosary service will be held on Wednesday, February 24, 2021, at the Reardon Funeral Home, 511 North A St. Oxnard, at 6 pm with a viewing following from 6:30 pm to 9 pm. Mass will be held on Thursday, February 25, 2021, at St. Anthony's Church at 11 am with the burial at Santa Clara Cemetery in Oxnard immediately following.

Jose has been entrusted to the care of the family-owned and operated Reardon Funeral Home, www.reardonfh.com.
LINKS

Santa Maria Times
http://www.santamariatimes.com

Ventura County Star Memoriams
http://www.vcstar.com