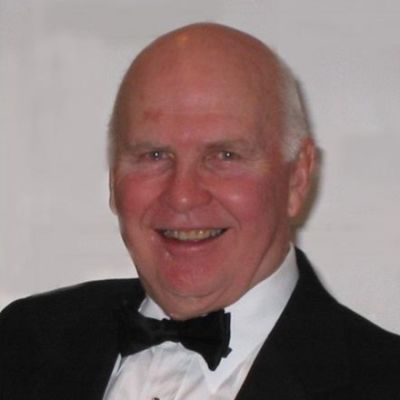 John
Wilfred
Whitener
Did you know John? Please share your stories and photos, and help spread the word about this page!
John Wilfred Whitener, loving husband, father and grandfather, passed away peacefully at his home in Charlotte on July 7, 2022. John was born August 12, 1936 in Morganton to Johnsie Medlock Whitener and Clarence Hallyburton Whitener. He spent his childhood in Morganton before entering Hargrave Military Academy in Chatham,Va. where he graduated in 1954. He attended Duke University and Brevard College and earned a degree in Political Science from High Point University. He proudly served in the United States Army from 1960-1962, stationed at Beaumont Hospital in El Paso,Tx.

In August 1964, John married Elizabeth Whisenant, his loving wife of almost 58 years, and they made their home in Morganton. He served as Personnel Director at Broughton Hospital and the North Carolina School for the Deaf. He later returned to Broughton Hospital as Assistant Business Manager and retired in 1987 to oversee family investments and real estate holdings.

John served on the Board of Directors of Morganton Federal Savings and Loan, was a member of the Morganton Rotary Club, Mimosa Hills Golf Club and Debordieu Club. He gladly served as a member of the Board of Trustees of the The Children's Home in Winston-Salem (now the Crossnore Communities for Children) where he was Chair of the Finance Committee. In addition, he served as a member of the Board of Visitors of Brevard College. One of his proudest achievements was the establishment of the Elizabeth Whisenant Whitener Music Scholarship at Brevard College, where he and Bibba met, in honor of their 50th Wedding Anniversary.

A life long member of First United Methodist Church of Morganton, John served as Chairman of the Finance Committee of the Administrative Board, was a member of the Chancel Choir, and taught Sunday School. In 2001, he and Bibba relocated to Charlotte and joined Myers Park United Methodist Church, where he was a faithful member until his passing.

John and Bibba raised two children, Mary Martha Whitener Beecy and John Wilfred Whitener, Jr. John's life grew even sweeter with the birth of each of his five grandchildren. As long as he was able, he could not wait to attend every possible event for his grandchildren...soccer games, dance recitals, basketball games, lacrosse games, swim meets, plays, concerts, etc.

John's happiest times were spent with his family at home or at their beach house in Debordieu. He enjoyed long walks on the beach with his beloved dog Holly, body surfing in the ocean and weekend long bridge games with dear friends. A generous, loyal and friendly soul, he invited all friends and family to the beach year after year and always loved having a full house.

He was a passionate Duke Blue Devils fan and was an original PSL owner of the Carolina Panthers. He was also an avid consumer of news and relished the challenge of the daily crossword puzzle. Of all seasons, he loved Christmas the most! He took great pride in decorating an always oversized Christmas tree with treasured and meaningful ornaments and filling the house with Christmas music.

Besides is parents, John is predeceased by his stepmother, Rita Whitener, and his beloved aunt and uncle, Margaret Whitener Sigmon and David Holman Sigmon, who raised him from an early age.

John is survived by his wife, Elizabeth (Bibba) Whitener; daughter, Mary Martha Beecy (Steve); son John Wilfred Whitener, Jr. (Tricia); and grandchildren, Elizabeth Margaret Beecy, Mary Catherine Beecy, John Holman Beecy, Kathleen Marie Whitener, and Sara Elizabeth Whitener.

The family would like to express sincere and heartfelt gratitude to the caregivers from Embrace Care at Southminster and Hospice and Palliative Care of Charlotte, for their loving care these last few weeks.

A Celebration of Life will be held on Tuesday, July 12, 2022 at 4:00 PM at Myers Park United Methodist Church. The family will receive friends 3:00 to 3:30 in the upstairs lobby of the Parish Life Building prior to the service. The service is avaliable online at https://myersparkumc.org/worship-with-us/watch-live/

Memorial gifts may be made to Myers Park United Methodist Church, the Duke Cancer Center, Hospice and Palliative Care of Charlotte or a charity of the donor's choosing.

Arrangements are in the care of Kenneth W. Poe Funeral & Cremation Service, 1321 Berkeley Ave., Charlotte, NC; 28204 (704) 641-7606. Online condolences can be shared at www.kennethpoeservices.com.
LINKS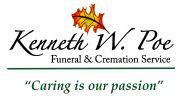 Kenneth W. Poe Funeral & Cremation Service
The News Herald
http://www.morganton.com