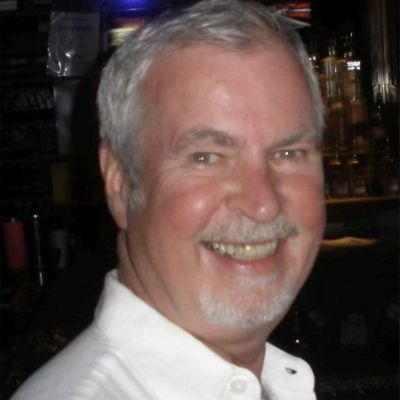 John
Wayne
Wade
Join us in celebrating John—please share your stories and photos, and help spread the word about this page!
John Wayne Wade ("Gov") of Highland Village, Texas passed away peacefully at his home on May 26, 2022 with his loving wife and adoring children by his side.

John was born in Jackson, Tennessee on July 30, 1951to the lateDavid Dewayne and Johnnie Ruth (Murchison) Wade and was the beloved brother of James Wade and his late wife Martha Francis (McCullom) Wade, and Sheila (Wade) Greene and her husband, Bobby Greene.

He is survived by his wife, Deborah (Conway) Wade, formerly of Medford, MA and their children, Natalie (Wade) MacDonald of Fort Worth, TX, Ryan Calococci and his wife Amy (Brannon), and Andrew Calococci and his wife Samantha (Starnes) of Denton, TX. John was the proud PawPaw to Paxton MacDonald who brought so much joy to his life, and he was excited for the arrival of his next grandsonexpected in July. John is also survived by his cherished sisters-in-law, Theresa Materia and her husband Stephen Materia of Upton, MA, Rayanne Forbes of Medford, MA, numerous nieces and nephews, and his Village friends whom he considered family. Not forgotten is John's devoted fur baby and constant companion, Bucky,who stayed by his side until his last day.

John was a proud veteran and served honorably in the United States Marines from 1971 to 1977.

John spent his childhood and young adult life in Tennessee and often shared his fond memories of his Tennessee roots which he referred to as the friendliest and most beautiful state in the country.

In 1984, his sales career led him to Texas, and he was blessed with the birth of his daughter that same year. From that point forward, he considered Texas home.

He was an accomplished sales professional, working many years at Minolta's Document Imaging Systems Division, and his achievements allowed him to travel the world.

Johnmarriedthe love of his life in 1993 with whom he created a beautiful blended family and everlasting memories during their 29 years of marriage.

In his 8 years of retirement, what John enjoyed most was spending more time with family and friends, traveling to beach destinations, reading, Book Club, and cooking. He was already an excellent cook, but he quickly mastered the art of crock pot cooking and was tagged the "Crock Pot King" for his unusual but delicious recipes.

Johnwas a faithful friend to many and loved by all who knew him. He was kind, funny, wise, and would light up any room with hissmile, shining personality, and contagious laugh. The stories he told and his words of wisdom will be remembered for a lifetime.

He was a great man and will be missed dearly. Above all, John lived, loved, and enjoyed his life to the fullest, and he wanted all who knew and loved him to celebrate his lifewell lived.

A memorial visitation will be held on Thursday, June 2, 2022 from 3:00-5:00pm at Mulkey-Mason Funeral Home located at 740 S. Edmonds, Lewisville, TX 75067. The family invites all that loved John to join them in celebrating his life at his favorite gathering spot immediately following the visitation at The 407 Club, 1856 Justin Road, Highland Village, TX.

In lieu of flowers, donations can be made in John's memory to the Spirit of Hero charityathttps://www.spiritofahero.org/johngovwade.
LINKS

Mulkey-Mason Funeral Home - Lewsville
http://www.mulkeymasonlewisville.com
The Jackson Sun
http://www.jacksonsun.com