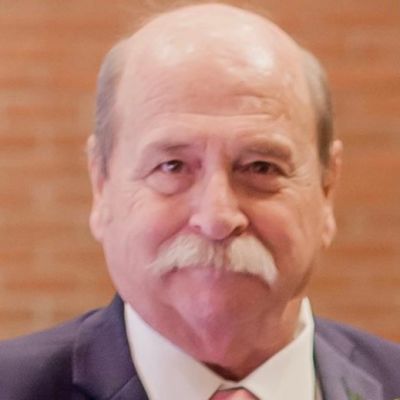 John
D.
Ventura
How do you know John? Please share your stories and photos, and help spread the word about this page!
John D. Ventura, age 72, passed away on Friday, January 21, 2022 at Geisinger Medical Center, Danville. He was the husband of Kathleen (Meyer) Ventura, formerly of Fort Loramie, OH. They shared 33 loving years of marriage together.

John was born on November 21, 1949, in Dayton, OH. He was the son of the late Joseph and Bonnie (Hurdle) Ventura. After graduating Bellbrook High School, he joined the US Marine Corp in 1968 and then served as a rifleman in the 3rd Battalion, First Marine Division during the Vietnam War. Upon returning home John received an associate degree from Sinclair Community College in Dayton, Ohio. John retired after a lifelong career in the printing and mailing industry and most recently as a driver for Fishing Creek Transportation.

He was a member of Saint Columba Catholic Church, Bloomsburg and the Nescopeck V.F.W. He enjoyed traveling with his wife, spending quality time with his children and grandchildren, watching Gunsmoke, Jeopardy and Wheel of Fortune, doing the crosswords in the newspaper, sitting in his recliner with his dog, Lexi, on his lap and having a cup of coffee. He enjoyed various types of music and was known to take his family to blue's festivals. He loved listening to Bob Dylan and Leonard Cohen in the car.

John was known as a proud and loving husband, father and grandfather. Also known by family and friends as kind, loving and having a great sense of humor. He enjoyed his bacon crispy, and his toast burnt. He was welcoming to every person he met. John loved going out to eat and asking every waiter/waitress what their name was after reading their name tag out loud. He also enjoyed going to the movie theater. He took pride in helping others including hitchhikers (knowing it upset his wife). His specialty in cooking was dippy eggs, spam or spaghetti. As John got older, he was not afraid to give his opinions. Before leaving John's house his favorite saying was "straight home now, don't stop at the bar".

He was preceded in death by his parents, Joseph and Bonnie Ventura, a brother, Steve Ventura, a sister, Mary Ventura, a brother-in-law, Frank Putich, a sister-in-law, Paula Ventura, his father and mother-in-law, Louis and Delores Meyer and three unborn children.

John is survived by his beloved wife of 33 years, Kathleen Ventura of Berwick, nine children; Joe Ventura and spouse Libby of Evergreen, CO, Theresa White and spouse Jason of Baltimore, OH, Jennifer Hewitt and spouse Rob of Baltimore, OH, Melissa Doran and spouse Brian of Monroe, MI, Traci Inman and spouse Ryan of Trotwood, OH, Annie Krum and spouse Ryan of Bloomsburg, Anthony Ventura and spouse Taylor of Berwick, Mary Stackhouse and spouse Samuel of Orangeville, Sarah Ventura and fianc?e Ron of Hummelstown, PA, seventeen grandchildren and his beloved dog Lexi. John is also survived by his siblings: Joseph Ventura and spouse Annie of Bloomington, IL, Sandra Zerkel and spouse Don of Tipp City, OH, Cathy Serey and spouse Ken of Tipp City, OH, Peggy Putich of Centerville, OH, Michael Ventura of Duncan, SC, Vicki Laux and spouse Steve of Kettering, OH.

A time of Visitation for family and friends will be held on Monday, January 31, 2022, from 3:00 pm to 5:00 pm at the Allen Funeral Home, Inc., 745 Market at Eighth Streets, Bloomsburg, a Christian Wake Service will be conducted at 5:00 pm.

A Mass of Christian Burial will be held on Tuesday, February 1, 2022, at 10:00 am at St. Columba Catholic Church, 342 Iron St., Bloomsburg with Rev. Richard J. Mowery, Celebrant. Graveside committal services will immediately follow in Elan Memorial Park, Bloomsburg with military honors provided by a combined V.F.W. and American Legion Honor Guard. The Allen Funeral Home, Inc., is honored to be serving the Ventura family.

Memorial contributions in John's name are suggested to: St. Columba Catholic School, 40 East Third St., Bloomsburg, PA 17815 or Columbia County Christian School, 123 Schoolhouse Road, Bloomsburg, PA 17815. Friends and family wishing to send a memorial gift, share a personal memory or offer condolences to the family, a Memorial Tribute Page in John's honor and a Sympathy Store are available at www.Allen FuneralHome.com.
LINKS
Allen Funeral Home, Inc.
http://www.allen-funeralhome.com
Sidney Daily News
http://www.sidneydailynews.com