John
Harvey
Maney
Did you know John? Please share your stories and photos, and help spread the word about this page!
John Harvey Maney, age 74, died peacefully on December 8, 2020 at his home in Austin, Texas, surrounded by the love of family and friends. He valiantly battled both melanoma and acute myeloid leukemia, which ravaged his body for ten long months. He fought hard to live, but rested peacefully in dying. His wife, Debbie, two daughters, Emily and Ashley, best friend of fifty three years, Steve Miller, Hospice nurse, Kayla Cherry, and lots of other family members and friends, served selflessly in granting his wish to stay in the comfort of his own home, until he made his final ascent to heaven. He sure cherished every minute of each visit he had with family and friends in the last few months of his life.

Johnny was born in Wichita Falls, TX to Eldon and Mavis Maney. He attended Ector High School in Odessa, Texas. He continued his education at Texas Tech University earning his bachelors degree.

He is survived by his lovely wife of 16 years, Debbie Cherry-Maney, his mother in law, Jane Cherry, of Houston, his brother, Olan Maney and wife, Jane Maney, of Odessa, his sister, Jan Benton and husband, Wayne Benton, of Amarillo, his brother in law, David Cherry and wife and daughter, Anna and CeCe Cherry, of Houston, his sister in law, Trudy Maney, of Raton, New Mexico, his many nieces, nephews, and great nieces and nephews, his daughter, Emily Maney, of Colorado Springs, Colorado, and his daughter, Ashley Hicks and husband Gage Hicks, grandson, Mason Hadley Hicks, 10 and Layla Pearl Hicks, 8, of Odessa.

He is preceded in death by both his parents, Eldon and Mavis Maney, of Odessa, his brother, Randy Maney, of Bastrop, his father in law, Don Cherry, of Austin, and his nephew, David Collazo, of Amarillo.

Johnny was an avid reader who enjoyed perusing multiple newspapers daily and reading novels by his favorite author, Pat Conroy. He was also a connoisseur of great music and spent many hours browsing through music at Waterloo Records, finding unique albums to gift to friends and family, as well as attending local music venues in Austin and surrounding areas.

He sure loved going on spontaneous trips with the love of his life, Debbie Cherry-Maney, where he packed "everything but the kitchen sink" into his beloved "Silver Beast" and they ventured all over the United States. He also cherished trips where he and Debbie would meet up with family and friends in places like Crystal Beach, Lubbock, and Kingsland, Texas, Ruidoso, Santa Fe and Albuquerque, New Mexico, and Colorado Springs, Manitou Springs and Monument, Colorado to spend time together laughing, listening to music, cheering on his favorite Red Raider football team, skiing, going on horse back rides, riding motorcycles, swimming, soaking in the hot tub, and grilling and eating delicious, home cooked meals. He was in his happy place in the great outdoors. Mowing his yard, watering his plants, hanging up one of his many flags on his patio, or grilling a yummy meal for his family and friends, was heaven on earth to him. He loved watching sports, especially football and baseball, and he loved sitting on his eclectic, homey patio, watching the games with family, friends, and especially his dogs, past and present, Blackie, Molly, Rudy, Fiona, and Jolie. John and Debbie (or Grandpa and Nona, as their grandkids lovingly refer to them) often had large get togethers on that back patio, where they sat by the fire, watched sports, drank margaritas, and listened to music. Their home was a place of fun, laughter, joy, dancing, silliness, and love.

He sure loved his daughters something fierce! Each year on their birthdays he would call to tell them how much he loved them, how happy he was the day they were born and then he would proceed to sing an entire rendition of "Happy Birthday." He was so proud of all they accomplished in life and all that they were to him. The two people who helped keep him young at heart the most, were his cherished grandkids, Mason Hadley and Layla Pearl. They brought out the best in him and brought him so much joy! He loved watching football with Mace or cheering him on at his Cougar football games. He got a kick out of arguing with his Layla Pearl and was her biggest fan on the soccer field. He was the best Grandpa anyone could have ever asked for!

He will be missed greatly here on this earth, but we all look forward to the day we can put our Guns Up again with him in heaven, and we know his legacy of love, joy, laughter, and tenacity live on in all the lives he has touched.

Johnny will be cremated and his ashes will be spread on a few of his favorite places around Texas. A memorial service will be held in 2021 to celebrate the adventurous and fun loving life that he lived. In lieu of flowers, please make donations in his name to Safe Haven Equine Rescue at 4994 FM 2088, Gilmer, TX 75644.
LINKS
Affordable Burial and Cremation Services
http://www.centraltexascremation.com

Lubbock Avalanche-Journal Memoriams
http://www.lubbockonline.com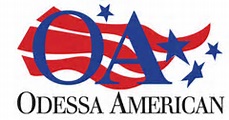 Odessa American
http://www.oaoa.com
Memories
Looks like something went wrong.
Reload the page and try again.