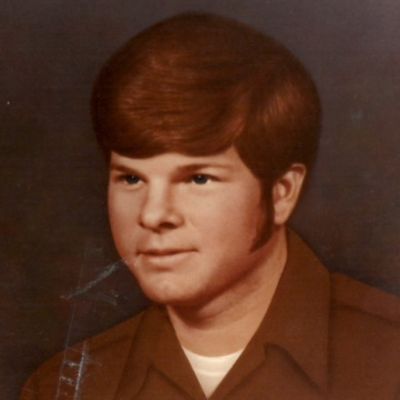 John
Charles
Klein
Lost at Sea, off the coast of Baja California ,Mexico..(Murdered)along with 9 others...
John Charles Klein was born Feb 13 1948, in Los Angeles, California the son of Joseph Thomas Klein Sr(Dec 31 1915- Sept 5 1969) and Margie Lorena (Boyd) Klein (May 29 1929- July 11 2014)

He had 6 Brothers and 3 sisters

Joseph Thomas Klein Junior Dec 20 1914-Jun 13 1974

Timothy Michael Klein June 6 1949- June 13 1974

Linda carol Klein

Patricia Ann Klein

William Patrick Klein

Ronald Dennis Klein Oct 16 1955- May 29 2009

Steven Robert Klein

Debra Marie Klein

Michael Allen Klein

John move to Ogden Utah in 1957, and attended Ogden City Schools, Madison Elementary, Ventral Jr High, and Ogden High School Class of 1966

In July 1966 John Joined the United States Marine Corps (along with dozens of other young men in the Utah Platoon.) He went to Boot Camp at Pendleton Marine Base, California He served at various Bases, as well as in Japan, and El Toro, California. He was Honorably discharged in 1971

He married Susan Gail Miller June 17 1969 and had two daughters, Lisa Marie, and Sherry. He was later divorced.

John, and his two brothers Tom, and Tim, were among the 10 people Lost at sea, aboard the Shooting Star Around Midnight June 13 1974, after two calls to the Coast Guard between approximately 11:40pm ( taking on water), and 11:50pm (Mayday).

One of the largest searches in Orange County History was launched, however after 2 weeks, no survivors were found, and only pieces of the yatch.

In Oct 2018, after 44 years of being denied, our family finally got the requested FOIA report from the FBI. Although it is still, heavily redacted, It is made clear two bombs had been planted onboard, which was the cause of the 9, possibly 10 people onboard losing their lives.

This very likely was a political Hit by members involved in Orange County Politics at the time

Roy Bauer, a professor at IVC, in Orange County, California has done extensive research into the OC Political machine of the 70's and beyond. He has a Blog devoted to the players, and people involved in 1974. Google Dissent the blog to read more about possible motives where innocent people were maliciously killed. It is not known if Fred Harbor, the owner of the yatch was onboard at the time of the sinking or if he perhaps faked his death. Also lost was Ronald Casper, who had just been elected to the Orange County Supervisors, along with his two sons, Also onboard was Leonard Bashor, of Buena Park, California, and his nephew Bobby Bashor, and son in law, Richard Tulley. Bashor was a prominent Contractor who worked for Fred Harbor, and Dr. Cella, prominent Millionaire Lobbyists. Tom Klein was an Executive aid to Ralph Clark, another Orange County Supervisor. Tom Fuentes, who was also suppose to go on the "Victory Celebration" fishing trip, flew to La Paz Mexico, where the yatch had been dicked, but at the last minute changed his mind. This story, and Mystery just can't be made up. we may never know, in our life time, what happened, who was involved, unless and until the FBI releases a fully UNREDACTED Freedom of Information Report. No one has ever been held accountable for the deaths aboard the Shooting Star.

John Tom, and Tim are deeply Loved, and dearly Missed. John now has 2 grandsons, and 2 granddaughters.