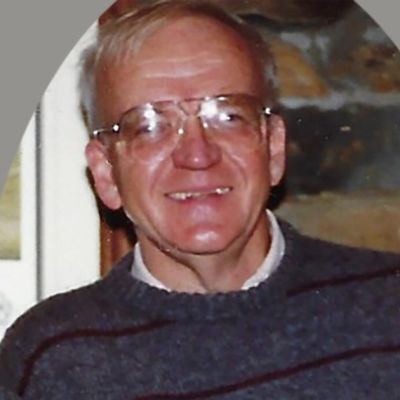 John
Edward
Hanna
Help us celebrate John! Please share your stories and photos, and invite others who remember John.
John Edward Hanna, age 82, of Upperville, VA died on Tuesday, August 24, 2021 at Winchester Medical Center. He was born in Hot Springs, VA on January 6th 1939.

Johnny graduated from Marshall High School, Marshall, VA in 1956 and then spent the next 4 years in Europe and abroad with the United States Air Force. During this time, he earned his degree in accounting. After serving, he came back home to start his career as a Banker and get back to horses. Having never married or having children, Johnny devoted his life to his passions: family, horses, banking and their little slice of heaven in Upperville at Fofany Farm. He owned many horses and was no stranger to the winner's circle at Charlestown. He was a prominent Banker in the Middleburg / Leesburg area for many years, after which he retired to focus on his horses. He was an active racehorse owner and had an excellent record for as many starts as he had from the late 1960s up to 2017. He needed no wife nor kids, as his happiness was derived from living vicariously through his multitude of nieces and nephews, his passion for horses and taking care of his mother and sister.

He was many things to many people; A lender, a brother, a horseman, a gentleman, a mentor, an uncle. When he smiled, you couldn't help but do the same. When he enjoyed a thing, you enjoyed it with him. A private and quiet man, who loved Christmas and a hard day's work, Johnny was always there for those that needed him. Having led such an active life, working two hours before and stopping two hours after the Sun each day, it was Parkinson's Disease and the complications therein that brought him to rest.

He is proceeded in death by his parents John and Nellie Hanna and his brother Pat.

He is survived by his four sisters Ellen Hanna, Rosie Graham, Susie Stotz and Janie Cooley and a plethora of nieces and nephews and their children.

The family will receive friends on Monday, August 30th from 1:00pm to 2:00pm at Royston Funeral Home, 106 E. Washington Street, Middleburg. Graveside services will immediately follow at Ivy Hill Cemetery, Upperville at 2:00pm

In lieu of flowers, Johnny would like you to take a loved one out on a special night. For those so inclined, a donation in Johnny's memory can be made to the Thoroughbred Aftercare Alliance would be greatly appreciated (www.thoroughbredaftercare.org).

Arrangements by Royston Funeral Home, Middleburg, VA.
LINKS
Royston Funeral Home Inc.
Loudoun Times Mirror
http://www.loudountimes.com
Northern Virginia Daily
http://www.nvdaily.com