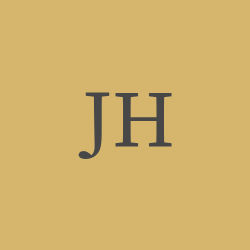 John
R.
Hailman
Join us in celebrating John—please share your stories and photos, and help spread the word about this page!
Coleman Funeral Home of Oxford

John R. Hailman, 79, passed away peacefully at his home in Oxford with his family at his side on Saturday, June 19, 2021. A memorial visitation will be held Wednesday, June 23, 2021, from 2:00 p.m. to 4:00 p.m. at Coleman Funeral Home of Oxford, and a memorial service will follow immediately at 4:00 p.m. Interment will be at Oxford Memorial Cemetery. Coleman Funeral Home of Oxford is in charge of arrangements.

John was born on March 18, 1942, in Huntington, Indiana, to Harry L. and Edith Trulock Hailman. An only child, he grew up in Linden, Indiana, a small farming community of 500 people.

John attended Millsaps College in Jackson, Mississippi from 1960 - 1965, where he pledged Lambda Chi Alpha fraternity, graduating with a B.A. in French. During his junior year, he studied abroad in Paris, France, at the Sorbonne, where he learned to speak French fluently. At Millsaps, he met his wife-to-be Waverly Regan McGrew ("Wavy") while walking to their French class, after a bumble bee tried to attack John. On June 9, 1969, he and Regan were married in Jackson. They recently celebrated their 52nd wedding anniversary. They raised two daughters, Allison and Lydia.

John received his law degree from the University of Mississippi in 1969. During law school, he worked as a civil rights lawyer for both North Mississippi Rural Legal Services and California Rural Legal Assistance. He and Regan moved to Greenville, MS in 1969 as newlyweds. John served for two years as law clerk for Chief District Judge William C. Keady during the integration of the public schools in north Mississippi.

After Greenville, John and Regan moved to Washington D.C. in 1971 where John was named a Prettyman Fellow at Georgetown University School of Law to pursue his LLM degree. He served as Legal Counsel to the late U.S. Senator John C. Stennis when the Senator was chairman of the Armed Services and Ethics Committees, during the historic period of Watergate. John and Regan moved back to Oxford in 1974.

John was an Assistant U.S. Attorney in Oxford for 33 years, from 1974 until retiring in 2007. He served in many leadership positions including Criminal Division Chief. He won several awards during his tenure in the U.S. Attorney's Office, including the rarely given Attorney General's Distinguished Senior Award and the Executive Service Award of Excellence.

For over 20 years, John was Adjunct Professor of Law at the University of Mississippi School of Law where he shared his own love of literature and the law with students. He taught law internationally for the Department of Justice in over a dozen countries, from Morocco and Tunisia to Indonesia, the Republics of Georgia and Moldova, and the Sultanate of Oman. Hailman spoke fluent French and served as an interpreter both for France and DOJ's Office of International Affairs.

A true Renaissance man and gifted storyteller, John was an accomplished author and wrote five critically acclaimed non-fiction books: Thomas Jefferson on Wine; From Midnight to Guntown: True Crime Stories from a Federal Prosecutor in Mississippi; The Search for Good Wine; Return to Guntown; and Foreign Missions of an American Prosecutor: From Moscow to Morocco and Paris to the Persian Gulf.

John had a lifelong passion for wine. He and Regan worked together at the Original Wine and Cheese Shop in Georgetown D.C. where he got the idea to apply to be the wine columnist at the Washington Post. Later, he became a syndicated wine columnist for fifteen years with Gannett News Service where he was published in 100+ daily newspapers across the nation. John was an international wine judge for 35 years in California, Oregon, France and Italy.

In his youth, he loved playing sports and was a standout first baseman on his high school baseball team. He batted over .400 average for three years, making the All-Star Team of Indiana for three years. He was a left-handed curveball relief pitcher. After high school, John was offered a contract with a cash bonus from the Chicago White Sox to play baseball.

John was preceded in death by his parents and is survived by his wife of 52 years, Regan Hailman, his daughter Allison Hailman Doyle of Cleveland, MS; his daughter Lydia Hailman King of Oxford, MS; and three beloved grandchildren, Abbey Doyle, and Leland and Maggie King.

His family and many friends will miss his bright expressions and gentle bonhomie. Gifts in his remembrance may be made to the University of Mississippi Foundation, 406 University Avenue, Oxford MS 38655.

Please leave online condolences on the Tribute Wall at www.colemanfuneralhome.com.
LINKS
Coleman Funeral Home of Oxford
The Oxford Eagle
http://oxfordegle.com

Daily Journal
http://www.djournal.com
The Clarion-Ledger
http://www.clarionledger.com