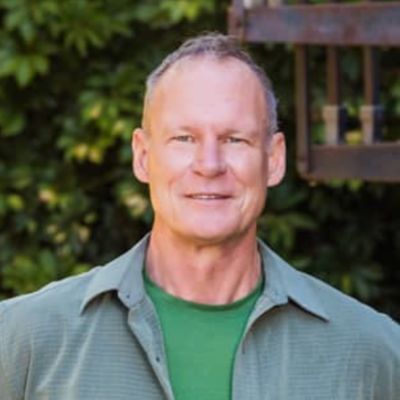 Dr
John David
Young
VMD MS DACLAM
Did you know John David? Please share your stories and photos, and help spread the word about this page!
We hope you will join us to share memories & celebrate John's life here...click SHOW MORE to see details and updates.

John's Memorial Celebration in Los Angeles will be held at the Young Residence in Ladera Heights on Sunday May 28. 5445 Marjan Ave LA CA.

Open house 2-8pm, program at 4pm PST + on Zoom.

There will also be an event in Lock Haven, PA on June 24, 12:30pm at the river house on Eden Lane.

In lieu of flowers, the family requests donations to support Alzheimer's Research, Animal Rescue (Waggin' Trails, Ladera Pet Project) or Homeless Outreach (Project Needs, LA Midnight Mission)

Dr. John David Young Jr, 65, of Los Angeles, passed away on Sunday, March 19, 2023.

He was born on November 8 to John and Caryl Young in Lock Haven, Pennsylvania.

John was predeceased by his father, John David Young, Sr. He is survived by his mother, Caryl Ambrose Young, daughters Anika Tyler Young and Raiah Chavah Young, as well as the mother of his children, Stacy Robin Weitsman Young, and many loved ones and extended family - aunts, uncles, cousins, in-laws, nieces and nephews.

John was a champion of Education, Lab Animal Research Outreach, Pet Therapy, and Animal Rescue. He leaves an incredible legacy in the Laboratory Animal community.

After John graduated from Penn State in 1979 he continued on to veterinary school at Penn, completing a VMD in 1983 and a MS at Penn State, Hershey in 1895. He moved to Los Angeles, CA and after completing his Board Certification in Laboratory Animal Medicine, he worked at the VA Sepulveda as Director of the Animal Research facility, before beginning his tenure at Cedars Sinai Medical Center in 1989, retiring in 2021 as Executive Director of Comparative Medicine and Assistant Dean of Education. He also served as consultant to a number of institutions such as the VA in Long Beach, start up companies and was the consulting veterinarian on the Animal Care and Use Committee (IACUC) at Cal State Long Beach and at Cedars Sinai. He served for many years in a number of leadership roles for American Association for Laboratory Animal Science (AALAS) of and as Chair of the Board for Americans for Medical Progress (AMP). He was world-renown in his field and was the recipient of a number of honors and awards such as the President's Award at Cedars Sinai and Special Contributions Award at VAMC Long Beach. He also authored many peer reviewed publications, presented at international conferences, was very involved in Animal Research education and outreach, helped to found the POOCH (Pet Therapy) program at Cedars Sinai. He was featured in "Leaders in Laboratory Animal Science"

John adored his daughters and his many pets. He loved to work out, hike, camp, as well as hunt whenever he spent time in Pennsylvania and upstate New York.