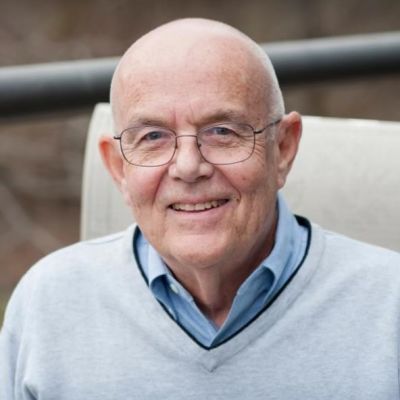 John
Thomas
Daly
Help us celebrate John! Please share your stories and photos, and invite others who remember John.
Dr. John T. Daly, MD of Marco Island Florida passed away suddenly on Sunday, February 20, 2022, while on his routine Sunday afternoon walk. John was born in the Bronx, N.Y. on May 15, 1942, the son of Eugene and Rita (Martin) Daly. On June 10, 1967 he married Susan Ellen Doyle, the love of his life with whom he spent the next 54 years as a loving life partner until her death December 3, 2021. Together they had two loving children, Suellen Daly of Marco Island and John Daly of Raleigh, N.C. and three precious grandchildren who were the joy of their lives, Gage Franklin Daly of Marco Island, with whom he shared a very special bond, and Grace Hampton Daly and John Myatt Daly, both of Raleigh, N.C. Dr. Daly's family were clearly the center of his universe; he cherished nothing more than sharing in their successes and challenges.

John graduated from Manhattan Prep and Manhattan College in Riverdale, NY, before pursuing a long and distinguished medical career as both a pathologist and laboratory scientist; first at Weill Cornell University Medical College where he earned his MD; and then at Duke University Medical Center where he performed his internship and residency. Dr Daly also performed a residency in Forensic Pathology at the Office of the Chief Medical Officer in Chapel Hill, NC.

John proudly served his country as an officer and doctor in the US Navy as a member of the Naval Medical Corp during the Vietnam War. Upon being honorably discharged from the Navy he returned with his family to Durham, NC to continue to pursue his medical career as the owner and operator of the laboratory at Durham Regional Hospital, along with several partners and co-workers whom he cherished and frequently spoke highly of; Duke Health Systems where he managed their laboratories; and following his retirement from Duke Health Systems in 2009 as the Chief Medical Officer at COLA, Inc. In 2020 Dr. Daly was the recipient of the prestigious Perry A. Lambird Excellence in Medicine Award in recognition of his presence over many years as a strong clinical voice in a rapidly evolving healthcare environment while maintaining a continuing emphasis on quality of laboratory medicine and patient safety.

When Dr. Daly was not spending time practicing medicine, he enjoyed the simple pleasures of walking, biking and spending time with his wife Susan, their children and their grandchildren. Dr. Daly is survived by his children, his grandchildren, his brother Eugene (Joan) Daly of New York, NY, his "double cousin", long distant best friend and regular discussion partner Mike (Helen) Daly of White Plains, NY and an extensive network of cousins, friends and former professional colleagues.

There will be a celebration of life for both John and his late wife Susan in Marco Island, Florida in the fall of 2022. Once a date has been determined, friends and family will be notified.

Prior to his passing, one of Dr. Daly's request, based on his love of dogs, was that in lieu of flowers, donations be made to the Animal Protection agency of your individual choosing.
LINKS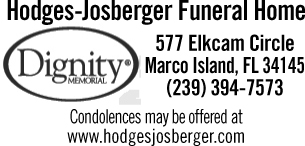 Hodges Josberger Funeral Home
The Herald-Sun
http://heraldsun.southernheadlines.com