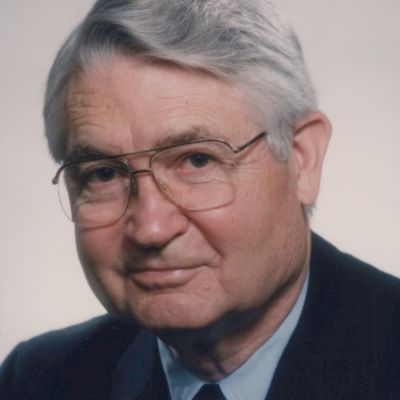 John
Wesley
Chandler
Help us celebrate John! Please share your stories and photos, and invite others who remember John.
WILLIAMSTOWN, MA John Wesley Chandler, 98, of Williamstown, President Emeritus of Williams College, died Friday, August 5th, 2022. Born in Mars Hill, N.C., on Sept. 5, 1923, to Baxter Chandler and Mamie McIntosh Chandler, he entered Mills Home, a Baptist orphanage in Thomasville, N.C., in 1933 where he lived, worked, and attended school until his high school graduation in 1941. After attending Mars Hill College for two years, he attended Wake Forest College, where he was a member of Phi Beta Kappa and received his B.A. in 1945. He received his M.Div. from Duke University in 1952 and earned his Ph.D. from Duke in 1954.

President Chandler's teaching career began at Wake Forest in 1948 as an instructor in philosophy. He was named assistant professor in 1954. He joined the faculty at Williams College in 1955 as an assistant professor of religion. From 1960 to 1965 he was associate professor of religion and also chaired the department. In 1965 he was named the Cluett Professor of Religion. He served as acting provost in 1965-66 and as the college's first dean of the faculty from 1966 to 1968.

In 1968, Chandler was appointed the 15th President of Hamilton College, where he led the college through the most turbulent years of the Vietnam War, and where he helped foster a greater appreciation of and engagement with societal issues impacting the country. In 1969, he was elected a permanent member of the Williams College Board of Trustees, and on July 1, 1973, he became Williams College's 12th President.

Under Chandler's leadership, Williams completed a 10-year transition in which the college phased out its fraternity system and became coeducational. In 1980 the college successfully completed a $50 million capital campaign, the first of that magnitude for a college its size. During his presidency, alumni participation in annual financial support set new records and the college's endowment grew substantially. While he was president, the college completed construction of a new library; built a new art museum, music center and theater; and began construction of a major athletic facility which was named the John W. Chandler Athletic Center by the board of trustees in recognition of his decades of service to the college.

After serving for 12 years as president of Williams, he became president of the Association of American Colleges and Universities, whose programs and publications promote liberal arts education. For more than a decade, beginning in 1990, President Chandler assisted the trustees and search committees of approximately 40 colleges and universities seeking new presidential leadership, working with Korn Ferry and Academic Search. He was an independent board director at Value Line Funds, and he served as a trustee of Duke University, Randolph-Macon Woman's College, the Massachusetts College of Liberal Arts, and the Phillips Gallery. Duke, where he served as board chair and chair of its presidential search committee, recognized him with its highest award, the University Medal for Distinguished Meritorious Service, and awarded him the honorary degree of Doctor of Laws. Sixteen colleges and universities awarded him honorary doctorates.

Upon his return to Williamstown in 2001, the Williams College board of trustees named him the Class of 1948 Distinguished Visiting Professor of Leadership Studies. In that capacity he taught semester courses in the Leadership Studies Program for two years and continued to offer Winter Study courses for several additional years. It was during this time that he also authored or co-authored three books: On Effective Leadership co-written with G. Donald Chandler III; The Rise and Fall of Fraternities at Williams College; and A Special Kind of Boarding School: Growing Up in An Orphanage During the Great Depression.

Beyond his many accomplishments and achievements, John Chandler was a funny, unassuming, devoted, and often mischievous educator, brother, friend, husband, father, and grandpa, and a wonderful storyteller. His remarkable memory and warmhearted nature expanded his legion of devoted fans with every interaction that he had throughout his long life. He was an accomplished tennis player, a loyal fan of the TV show Hee Haw, and a devoted Duke basketball follower. He was also personally responsible for intermittent sales spikes of peanuts, bananas, shredded wheat cereal, and Haagen-Dazs Belgian Chocolate ice cream. In every facet of his life, he personified the highest compliment that he would bestow upon someone whom he admired; he was a good guy.

John Chandler is predeceased by Florence Gordon Chandler, his wife of 60 years, and by his brothers Baxter Chandler and Calvin Chandler. He leaves his wife Joyce Lazarus of Williamstown, his brother Dr. E. Ted Chandler of Hickory, N.C., his four children, Alison Chandler of The Bronx, N.Y, John W. Chandler Jr. of Longmeadow, Patricia Chandler Finn of Deering, N.H., and Jennifer Chandler of Haydenville; his five grandchildren, Lydia Finn Jopp, Emily Finn, Christopher Chandler, Owen Marks, and Thomas Chandler; and his great-grandchild, Phoebe Jopp.

FUNERAL PLANS: A memorial service to celebrate the life of John W. Chandler will be held in the Thompson Memorial Chapel on the Williams College campus at a date and time to be announced. Private burial will be in the Williams College Cemetery. There are no calling hours. Memorial contributions may be made to Williams College at the Williams College Office of College Relations, 75 Park Street Williamstown, MA 01267. The FLYNN & DAGNOLI-MONTAGNA HOME FOR FUNERALS WEST CHAPELS, 521 West Main St. North Adams is in charge of arrangements. To add to the Book of Memories, please visit www.flynndagnolifuneralhomes.com.
LINKS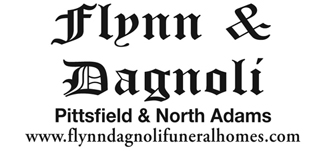 Flynn & Dagnoli-Montagna Home For Funerals
http://www.flynndagnolifuneralhomes.com
The Berkshire Eagle
http://www.berkshireeagle.com