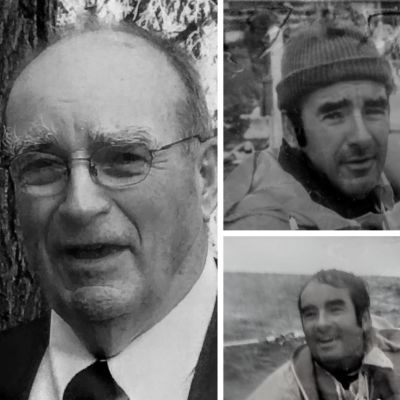 John
Bertram "Jack"
Arnold III
What do you remember about John? Share your stories and photos here, and invite others to come share their memories.
John Bertram "Jack" Arnold III, 88, of Bozeman (formerly of Duluth, MN), passed away January 7, 2020. He was born August 29, 1931 to John Arnold, Jr. and Harriet Wilson in Duluth, MN. Jack attended school at Central High in Duluth.

Jack had many accomplishments throughout his life. He served the Air Guards as a Dental Technician; was a radio advertiser for WEBC, which later became KBJR in North Parades. He was involved in the start of trans superior races; on the Board of Directors of DECC (Duluth Entertainment Convention Center); was City Councilman for Duluth; instrumental in the creation of Spirit Mountain; was part of the Upper Great Lakes Regional Commission in MN; and worked in the FED Commerce Department of Economic Development in Administration where he helped rebuild Grand Forks, ND after the floods in 96' and 97'. Jack was founder of Sir Benedict's Tavern on the Lake (he was the "Earl" of sandwiches) and turned a double decker bus into a popcorn/hot dog stand. He bought the Moen & Tire building in 1978 and restored it as a commercial and residential property. After a fire in 2009 the property was once again restored where Jack and Barb lived for many years.

Jack enjoyed duck hunting with his "old farts" club; was an accomplished sailor, enjoyed sailing throughout the Great Lakes and was a commander of Keel Club. He was a member of the 1st Snowmobile Congress; a UMD hockey season ticket holder and collected classic vehicles. He enjoyed traveling to many places and skiing throughout the West.

Jack is preceded in death by his wife Barbara L. Wojtsky, his parents, his daughter Jody A. Meyer, and the "great one" Clyd the dog. He is survived by his son Jeffrey (Kimberly) Arnold; son-in-law Todd Meyer; daughter Jenny (Steve) Townsend; grandchildren Zachary, Cale, Morgan Arnold, Spencer and Reece Townsend, Hattie and Clo Meyer; and great grandchildren Malieha, Justis and Kadence. He is also survived by his special friend Christine D.

The past two years were very special to Jack as he was able to get to know and love Jeff, Kim, grandchildren and great-grandchildren of Montana and he enjoyed the last two years of his life surrounded by mountains. Jack will be missed dearly by many.

Special thanks to Spring Creek Memory Care for their wonderful services.

"May you sail the deep blue seas in celebration of your new life Captain Jack."

There will be a Veteran Memorial Service held in Duluth, MN on a late date.

Condolences and memories may be shared with the family at www.dahlcares.com.


LINKS
Dahl Funeral & Cremation Service
Duluth News Tribune
http://www.duluthnewstribune.com

Bozeman Daily Chronicle
http://www.bozemandailychronicle.com