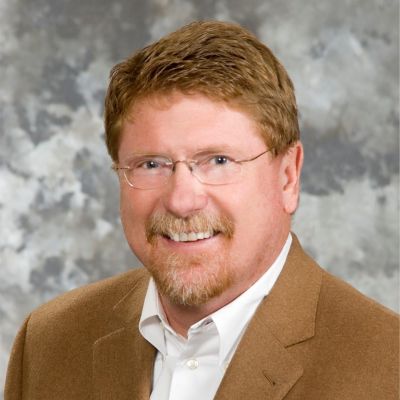 Joe
Robertson
Help us celebrate Joe! Please share your stories and photos, and invite others who remember Joe.
Joe Robertson, 65, died October 13, 2019 following a brief but hard-fought battle with melanoma. With his passing, the world lost a caring, fun-loving, witty, and adventurous spirit, but Joe leaves behind a loving family and a wide circle of friends who will carry on his legacy, laugh as they share countless "Joe stories," and embark on Harley rides and pontoon boat cruises in his honor.

Visitation will be at Parkway Funeral Home, 1161 Highland Colony Parkway in Ridgeland, on Thursday, October 17th from 5:00 until 7:00 and on Friday, October 18th at 11:30. A service celebrating Joe's well-lived life will take place on Friday at 1:00. Joe's son-in-law, Todd Prater, will officiate this service honoring his father-in-law and friend.

Joe was born on November 16, 1953, in Tishomingo County, Mississippi. He graduated from Burnsville High School, where he was voted Mr. Burnsville High School. Joe attended Northeast Mississippi Community College and graduated in 1975 from Mississippi State University.

Joe's hard work, knack for business, and way with people led him to a successful career in banking and finance. He held leadership positions with Ford Motor Credit, Unifirst Bank for Savings, Security Savings, and Magnolia Federal Bank. He retired from BancorpSouth in December of 2018 as senior vice president over the real estate group for the Jackson region.

Joe's many professional recognitions included the Lifetime Achievement Award presented by the Home Builders Association (HBA) of Jackson, HBA Associate of the Year, life director of the National Association of Home Builders Board of Directors, and induction into the Mississippi Housing Hall of Fame (2019). He was a volunteer with many civic and professional organizations, including service as president of the Madison Ridgeland Rotary Club.



While he enjoyed notable professional success, Joe placed his highest priority on the happy, meaningful, and fulfilling life he built with his wife of 20 years, Pat Sanders Robertson, and their children and grandchildren.

When Joe ran into Pat at an MSU alumni event, he recognized her from their college days and made a point to say hello. Months later, they bumped into each other on a busy street in downtown Jackson; as the traffic and people passed them by, their love story began. Pat was initially wary that Joe was a "love 'em and leave 'em kind of guy," but it soon became clear that there was nowhere Joe wanted to be other than by Pat's side.

Joe married Pat, the love of his life, on March 19,1999. Joe and Pat's new family included Joe's two daughters, Susan and Amy, and Pat's daughter, Lauren; the family eventually grew to include two sons-in-law and four grandchildren.

While their careers kept them busy, Joe and Pat were intentional about setting aside time for one another. They traveled the world together, visiting Italy, Spain, France, Monaco, Greece, Israel, and Turkey. One of their goals was to visit all 61 national parks and all 50 states. They crossed 21 national parks and 47 states off their list, making amazing memories and marveling in the natural wonders that reflect God's majesty.

One of Joe and Pat's last shared adventures was a trip to the canyons of Arizona, a journey they made just after Joe's cancer diagnosis. A photo from that trip shows Joe, Pat, and their friends posing in a slot canyon. In that image, a beam of light shines directly upon Joe, a sign of God's reassuring touch upon Joe during his final weeks on earth. While Pat regrets that she and Joe did not complete their shared earthly bucket list, she has no doubt that Joe is now waiting to lead her on a tour of places more awe-inspiring than can be imagined.



Always active, funny, and full of life, Joe will be remembered for the fiery red hair that matched his energetic spirit, as well as for his love of hunting, fishing, boating, and motorcycling. He was passionate about MSU athletics (in good seasons and bad), and drew a quirky pleasure from making frequent automobile trades that allowed him to practice the art of the deal. He and Pat enjoyed entertaining friends in their lovely and welcoming home at Lake Caroline, where fun-filled dinner parties often ended with Joe captaining a cruise around the lake.

Joe was a natural leader and a professional and personal mentor to more people than he probably realized. He was a rare individual who not only made the world a better place, but also blessed every person he met or with whom he came into contact. He had a loving spirit and a gift for making others feel special. Joe's passing leaves an emptiness that cannot be filled, but his family and friends are comforted knowing that he is at peace in his Heavenly home surrounded by God's love.

Joe is survived by his wife and best friend, Pat Sanders Robertson; daughters, Susan Prater (Todd) of St. Cloud, Florida, Amy Robertson of Brandon, and Lauren Payne (Jeff) of Madison; four grandchildren and two great-grandchildren; brother, Don Robertson (Cathy) of Starkville; sister-in-law, Pam Prevost (Fred) of Brentwood, Tennessee; brothers-in-law, Ronnie Sanders of Jackson and Coyt Sanders, III of Bradenton, Florida; a niece and six nephews.

Waiting to greet Joe in Heaven were his parents, J.E. and Maye (Welch) Robertson; mother-in-law and father-in-law, Evelyn (Hollis) Sanders and Coyt Sanders, Jr.; brother-in-law, Donnie Sanders; and nephew, Leland Prevost.

Memorials may be made to the Melanoma Moon Shot Program at MD Anderson Cancer Center (mdanderson.org).
LINKS

Daily Journal
http://www.djournal.com