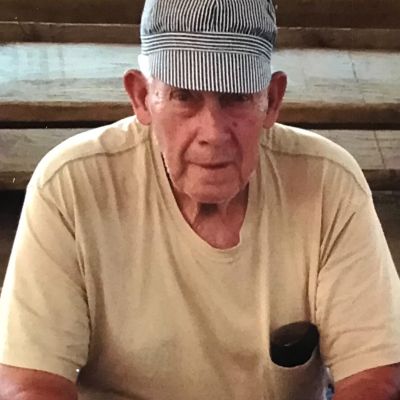 Joe
Muth
Help us celebrate Joe! Please share your stories and photos, and invite others who remember Joe.
Joe Muth, 87, former Newportville, PA, resident , died September 6, 2021, in his home in Mascot, TN, surrounded by his wife and members of his loving family. Joe was born and raised in Newportville, PA. In 1955, at the Grace Church in Hulmeville, PA, he married the love of his life, Phyllis Mulvey, and was so very fortunate to spend 66 years of his life with her. As a young man, Joe was an avid sportsman and played catcher for several local softball teams. He loved the camaraderie of his teammates, and in 1957, he was honored to earn the title of Most Valuable Player for Tully Town Tavern Team. Joe went on to play catcher for Marek's Cafe in Hulmeville, Pennsylvania , where he was named the MVP of the Penndel Softball League for 1968. Joe was also a skilled carpenter and designed and built his family's first home in Newportville.

In 1969, Joe's lifetime dream came true when he purchased a dairy farm in Lawrenceville, PA. With four young children in tow, he and Phyllis relocated and began a farming adventure that lasted well over 30 years. After retiring, Joe continued to farm for pleasure, raising sheep, goats, lamas, and alpacas. He and Phyllis moved from the homestead into another home Joe designed and built on farm property. Joe enjoyed gardening, canning, collecting coins, and visiting with the local neighbors. He especially loved helping others, and he developed a special relationship with several local Amish farmers. Joe loved spending time with family, particularly his grandchildren and greatgrandchildren. He absolutely adored babies, and right to the very end, the sight (even in photos) of his greatgrandchildren brought a huge smile to his face. In 2015, Joe and Phyllis moved south to a rural area near Knoxville, TN. Here, Joe enjoyed long, sunny days while gardening and tending to their horses. Joe was preceded in death by his parents Thomas and Florence Muth, his brothers David and James Muth, and his grandson Joey Muth. He is survived by his wife Phyllis; his children Joe (Eve) Muth, Robin (Steve) Gray, David (Anna) Muth, Tom (Deb) Muth; grandchildren Angela Rios, Jasmin Addington, Jerica Dabney, Lacy Pritt, Alyssa Inch, Cody Muth, and step-grandson Adam Ferguson; greatgrandchildren Tiffany and Matthew Rios, Shepherd and Shiloh Addington, Lennon and Trip Dabney, Jackson Pritt, Lenna Inch, and step-greatgrandchild Kalea Ferguson.

A Celebration of Life will be held at a date to be determined in Newportville, PA. Mynatt Funeral Home Halls Chapel in Knoxville, TN is honored to serve the Muth family. www.mynattfh.com.
LINKS

Bucks County Courier Times
http://www.phillyburbs.com