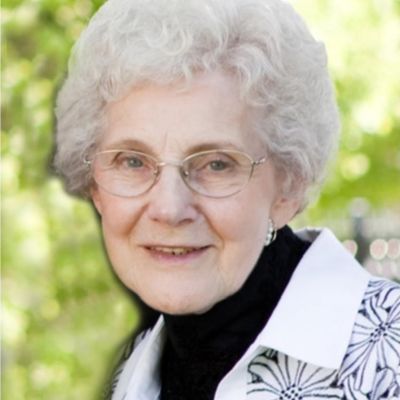 Joanne
Lillis
Hawker
Join us in celebrating Joanne—please share your stories and photos, and help spread the word about this page!
On Sunday September 19, 2021, Joanne Hawker, longtime Blackfoot resident, had her wish and desire to graduate this life fulfilled and returned home through the veil.

Joanne was born November 2, 1933, in Taber, Alberta, Canada the daughter of David Elmer Hall and Lillis Birch.

Her husband Preston served a mission for The Church of Jesus Christ of Latter-day Saints to the Western Canadian Mission. Upon completion of his mission, he returned to Canada where he met Joanne and brought her back to the states. After a very short courtship, they were married July 23, 1953. A few weeks later the Idaho Falls LDS temple opened after a remodeling project and they were sealed for eternity.

Joanne was an active and devoted member of The Church of Jesus Christ of Latter-day Saints where she served in various callings and always looked for ways to serve others and take meals to those in need. She was very devoted to her family and was found many times along side her husband milking cows. There was never a weed that was safe when Joanne was around. She loved her flowers and garden.

Survivors include her six children, Scott (Patricia) Hawker, Doyle (Susan) Hawker, Valerie (Jerry) Bingham, Perry (Margo) Hawker, Tracy (Becky) Hawker, all of Blackfoot, and Cheryl (Ross) Foster of Shelley, 28 grandchildren and 62 great grandchildren and her sister Sharon Noack Lindquist, of Spokane, WA.

She was preceded in death by her parents, her twin great grandsons Gus and Max Bingham, siblings, LaVonne, Marion, Louise and Blaine Hall.

Funeral services will be conducted at 2:00 p.m. Thursday, September 23, at the Blackfoot West Stake Center, 101 N 900 W, Blackfoot, Idaho.The family will meet with friends on Wednesday evening at the Hawker Funeral Home, 132 S. Shilling Ave. from 6-8 p.m. and again at the church for an hour prior to services. Interment will be in the Riverside-Thomas Cemetery.

Interment will be in the Riverside-Thomas Cemetery where she'll be laid to rest next to her eternal companion.

Joanne's family would like to extend their gratitude to the wonderful staff at Gem Village where she was cared for and treated like a queen. Also a thank you to her hospice nurses Chantelle and Susan.
LINKS


Bingham County Chronicle
http://www.journalnet.com