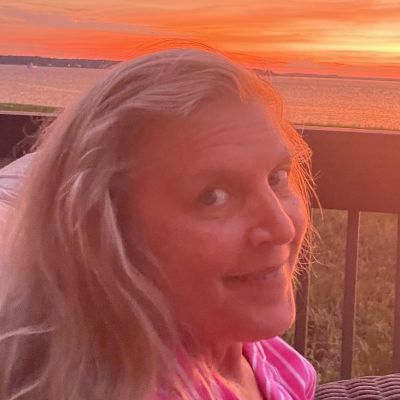 Joann
Ingrid
Byler
Did you know Joann? Please share your stories and photos, and help spread the word about this page!
Joann Ingrid Byler died of natural causes in her home on July 11, 2022, on Hilton Head Island, SC. She was 54. She loved the Lord and studied the Bible in study groups.

Ingrid was born on December 30, 1967, in Chicago, Illinois to her parents, Sam and Holly Girard. The family relocated to Lancaster in 1975. She attended Manheim Township High School. She married Marcus Byler in 2002. The Bylers moved to Hilton Head where Marcus worked as a contractor and Ingrid did rental property management and dog care and worked in the family building business. She volunteered for several local and state community service organizations. She also completed an extensive dog training course in Canada with Applied Canine Therapy and Training. In her younger years, she also worked as a leather fabricator.

Ingrid loved animals and took care of many dogs in her neighborhood. Her friends, the Sea Pines deer, will miss her love. She loved walking her dogs in the Sea Pines Forest Preserve and on the beach. Ingrid also enjoyed crafts and over the years made many beautiful quilts. Ingrid was an accomplished cook and also enjoyed playing golf, hiking, and swimming in the ocean.

Ingrid is survived by her husband Marcus Byler; her father Sam Girard; and her three siblings, Steve Girard, Paul Girard, Caryn Spangler, and many nieces and nephews. She was preceded in death by her mother Holly Girard

A memorial service will take place on Tues. August 9, 2022, at Westminster Presbyterian Church, 2151 Oregon Pike, Lancaster, PA 17601. All are welcome to attend and celebrate Mrs. Byler's life at the 12:00 pm memorial service. There will be a visitation time with the family at 11:30, open to all, and a private graveside service at 11:00. In lieu of flowers, please donate in Ingrid's name to the Maranatha Animal Rescue (843) 816-6676 [email protected]

Islandfuneralhome.com.
LINKS
The Island Funeral Home Crematory
http://www.theislandfuneralhome.com
Lancaster News
http://www.lancasteronline.com