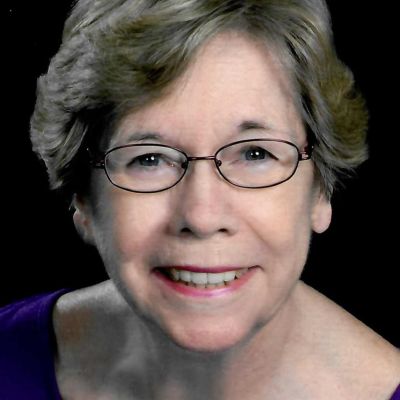 Jo Marie
Harris Furlow
Join us in celebrating Jo Marie—please share your stories and photos, and help spread the word about this page!
Jo Marie Harris Furlow, of Asheville, North Carolina, passed into eternal life on Friday, July 9, 2021, at the age of 84 after a long, courageous battle with Parkinson's disease and dementia. Jo was born on September 30, 1936, in Staunton, Virginia to Harry Yost Harris and Ollie Mina Webb. She was preceded in death by her three siblings: Hazel Harris Humphrey, Bryant Yost Harris, and William Harry Harris. She attended Mary Baldwin College and King's Daughter Hospital School of Medical Technology in Staunton, Virginia.

She moved from Staunton to Richmond, Virginia in 1964 to put her education to work as a medical technologist at the Medical College of Virginia. She moved to Charleston, S.C. in1966 to work at the Medical University of South Carolina and immediately made friends and laid down roots in Charleston. A friend set her up on a blind date and she quickly fell in love with the man who adored and cherished her, the Reverend Charles M. Furlow III. They were wed on November 9, 1968, in Grace Episcopal Church in Charleston, S.C. and had two children: Helen Cameron Russel Furlow, 1970, and Charles Marshall Furlow IV, 1971. The family moved to Asheville, N.C. in 1984 when the Reverend was called to Christ School, Arden, N.C. The Reverend had a double aneurysm of the brain in 1988 that caused him to have to retire and Jo assumed the role as family leader and financial manager. The family moved to Park Avenue, Asheville, in 1991 and that is where she lived until she had to enter Givens' Estates in 2018 due to complications from advanced Parkinson's disease. Jo enjoyed her loving family, supporting the Asheville Bridge Room and Bridge Unit 171 of Western N.C., singing in the Calvary Episcopal Church Choir, Persian and Ragdoll cats, dining, and shopping.

Jo is survived by her daughter, Helen Cameron Russel Furlow of Woodfin, son, Charles Marshall Furlow IV, her daughter in law, Virginia Margaret Allen, of Asheville, her nephew, Mr. and Mrs. Gerrold R Humphrey, niece, Susan Humphrey, great nephews, Robbie Humphrey, William Humphrey, and Daniel Humphrey of the Pennsylvania and greater Baltimore area, and her rag doll cats, Percy and Pearl, of Asheville.

There will be a graveside service of committal and a holy eucharist celebration of life at Calvary Episcopal Church on July 31, 2021, at 11:00 AM with a reception following in the Parish Hall. In lieu of flowers please send donations in her name to Calvary Episcopal Church Food Pantry and the Givens Estates Resident Assistance Fund.

Morris Funeral & Cremation Care is serving the family. Condolences may be sent to the family at Morrisfamilycare.com.

To send flowers or a memorial gift to the family of Jo Marie Harris Furlow please visit our Sympathy Store.
LINKS

Morris Funeral Home
https://www.morrisfamilycaregroup.com

Post and Courier
http://www.postandcourier.com