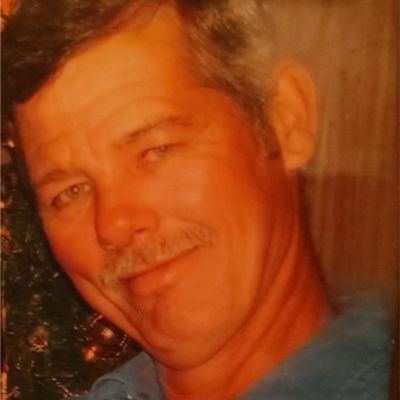 Jimmy
Dean
Simpson
Help us celebrate Jimmy! Please share your stories and photos, and invite others who remember Jimmy.
Jimmy Dean Simpson, 59, of Littlefield passed away Tuesday, March 30, 2021. He was born May 21, 1961, to Edward "Bud" Clinton and Joanell (Downing) Simpson in Lubbock. After graduating from high school, he went to work in the oilfield for a number of years and was a hard-working and experienced derrickman. He loved to entertain his kids and rappel off of the derrick rigs with his cables and fearless abilities. After a number of years, he then went to work as an electrician in the Lubbock area. He was married to the love of his life, Cynthia Kay (Collins) Simpson. He created many memories through the years with his kids, grandkids, family, and friends. He would do anything to make his kids and grandkids laugh and smile. He will be greatly missed by those who are left behind.

Those left to cherish his memory are his wife, Cynthia; his children, daughter, Kristen Clawson of Amarillo, TX, daughter; Miranda Heikes and husband Matt of Abilene, TX; son, Micheal Simpson and wife, Amanda of Littlefield, TX; son, David Simpson and fianc? Ambrosia Nelson of Littlefield, TX; and son, Jimmy Lee Simpson. He had numerous grandchildren who were his pride and joy. He is also survived by his siblings, Sherry Watson and husband Kenneth of Lubbock, TX; Danny Simpson of Gun Barrell City, TX; Buddy Simpson and wife Janie of Levelland, TX; numerous nephews, nieces, great nephews and great nieces, and his uncle Lee Downing of Phoenix, Arizona.

He was preceded in death by his father, Edward Simpson, on May 1, 1963, his step-father, Royce Mixon on June 10th, 1999, his brother, Ricky Simpson on March 11, 2002, and his mother Joanell Mixon on January 14, 2019.

Jimmy had shared with close friends and family that he knew he was a blessed man. God had given him more than he ever deserved, and he was grateful for it. He did not want those left behind to dwell in sadness and tears, but to cherish each other and the memories that will bring laughter and joy in the years to come.
LINKS

Combest Family Funeral Homes
http://www.combestfamilyfuneralhomes.com
Lamb County Leader-News
https://www.lambcountyleadernews.com