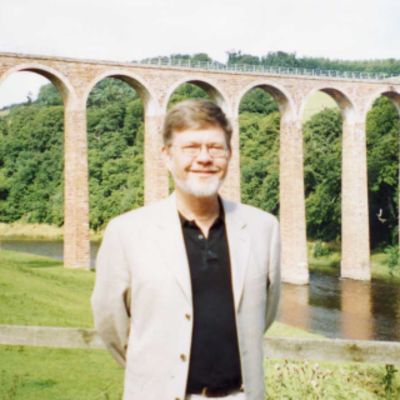 Jim
Guthrie
This page is intended to collect your testimonials: a memory, an anecdote or a photo, illustrating a moment of life shared with our dear Jim
James Blacklock Guthrie passed away on November 9th, 2022, at the age of 72.

Jim was born on March 25, 1950, in Pittsburgh, PA. He attended undergraduate school at University of California Davis, and then graduate school at University of California Berkeley.

Jim's structural engineering career started in 1974 in San Francisco, CA where, after a 6-month introspective interlude in East Africa, he engaged what would become a multi-decade enterprise with Forell/Elsesser Structural Engineers. Working there on innumerable building projects large and small, his colleagues described him as "a brilliant engineer and an amazing mentor". He retired from Forell/Elsesser as Senior Principal before becoming a teacher at the College of Architecture at California Polytechnic State University, San Luis Obispo.

Jim met his future spouse and the love of his life Terry Wigle on a week-long blind date in 1978. They eloped in Reno, NV and moved to the San Francisco neighborhood of Potrero Hill, where they raised two children together. After more than 40 years of busy city life, Jim and Terry retired to the small town of Bolinas, CA.

Beyond his passion for building and construction, Jim loved good meals and good conversation with family and friends. He enjoyed watching movies, reading books, traveling, backpacking, bicycling, woodworking, and sailing. By all accounts a humble, caring, and disarming man, he was careful, measured, patient, and considerate, and always generous sharing his time and the benefit of his experience. Jim lived a full life of adventure and accomplishment, both professional and personal, and on his own terms.

Jim is survived by his brother Peter, his sister Megan, his spouse Terry, his children Todd and Rose-Claire, his grand-children Orinda, Odessa, and James, and all those whom his life has touched. We will all miss him dearly.