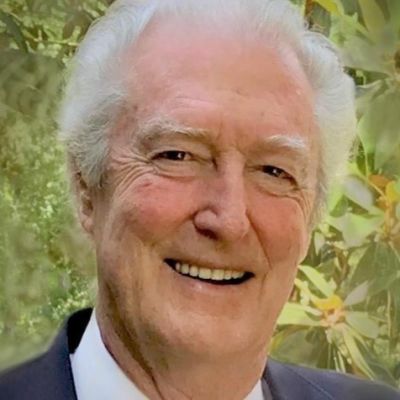 Jerry Paul
Arnold
Did you know Jerry Paul? Please share your stories and photos, and help spread the word about this page!
Jerry Paul Arnold, 86, passed away at his Columbia, SC, home on July 31, 2022, with his wife and two daughters by his side. Jerry was born on May 31, 1936, in Chester County, TN, to WD and Margie Arnold. He was raised in Jackson, TN, where he and his future wife, Patricia Naylor, met at the ages of seventeen and thirteen. After an eight-year courtship, they married in Honolulu Hawaii in 1961. Jerry and Pat's union was marked by steadfast love and lifelong commitment to each other and to their family.

Jerry's career path was influenced during childhood by a special teacher, Mr. Bonson, his band director. After receiving a degree in music from Murray State University, Jerry spent two years in the Army, before he and Pat moved to Nashville, TN. Jerry received his master's degree in education from Tennessee State University. His career included work as a musician and educator. Jerry played drums five days a week on a live, early morning television show on WSM TV. His work day continued with the Metro Nashville School System where he served in positions including band director, student/faculty advisor, teacher, and school administrator. Jerry, who had a sentimental heart, was also a no-nonsense "old school" parent and teacher. He was well respected and loved by his two daughters, his students, and their parents. He was a member of the National Education Association, Tennessee Education Association, Tennessee Retired Teachers Association, and Metro Nashville Retired Teachers Association. Jerry was always willing to help a family member, neighbor, or friend in need. His daughters learned from their father how to work hard, how to get things done, and how to express love through acts of service.

Jerry was passionate about jazz music, specifically "Straight Ahead Jazz." He had an extensive jazz library and had great admiration for talented musicians who were able to skillfully improvise within the chord structure of a song. The jazz festivals and cruises he and Pat enjoyed together were a highlight of his life. Jerry was a lifetime member of the Nashville Musician's Union and played drums on Ralph Emery's morning TV show, "Nashville On The Road," "Pop Goes The Country," and "Nashville Now."

Jerry loved construction projects and was able to create anything he set his mind to. Working together, he and Pat created a wonderful home and an amazing backyard oasis that overlooked the Cumberland River. The backyard decks and boat dock provided a beautiful setting for gatherings and celebrations with family and friends.

Jerry and his young family were members of St. David's Episcopal Church in Nashville, where he served as a chalice bearer and was an active member of "The Men of the Church." Later, when Jerry and Pat moved to Columbia, SC, to be near their children and grandchildren, he and Pat became members of St John's Episcopal Church.

Jerry is survived by his loving wife Patricia, daughter Ronnie Dimig of Columbia, SC, daughter Paula Cherry (Daniel) of Matthews, NC, brother Frank Arnold (Shirley), grandchildren Jeri Davis (Christopher), Cory Slep (Jessica), Patrick Dimig (Kristen), Hannah Slep, and Joshua Cherry, and great granddaughters Joy and Ivy Davis, and Layla and Macie Dimig.

The funeral and interment will be held at St. John's Episcopal Church, 2827 Wheat Street, Columbia, SC, on Saturday, August 6, at 3:00 p.m. Visitation will follow in the church parlor. In lieu of flowers, memorials may be made in Jerry's name to an Alzheimer's research center or a children's music program.

Dunbar Funeral Home, Devine Street Chapel, is assisting the family. Memories may be shared at www.dunbarfunerals.com.
LINKS

The Jackson Sun
http://www.jacksonsun.com
The Tennessean
http://www.tennessean.com