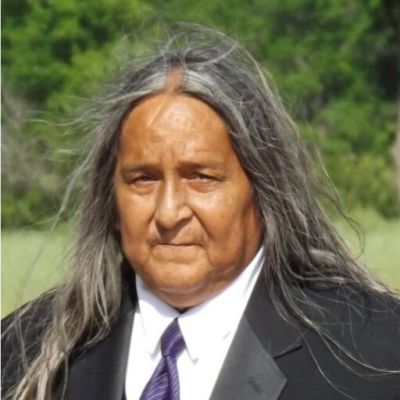 Jerome
Peter
Hall
Did you know Jerome? Please share your stories and photos, and help spread the word about this page!
Jerome Peter Hall, 69, of Peshawbestown, passed away Monday, February 14, 2022 at his home in the Elder's Complex in Peshawbestown.

Jerome, the son of Elias and Susan (Agosa) Hall, was born June 26, 1952 in Cadillac, Michigan. He spent over two decades working at Brooks and Perkins Manufacturing in Cadillac. Jerome was a traditional native man who loved the outdoors. He enjoyed camping and tending fires. He also enjoyed two tracking, watching the sunsets and the seasons changing over the Manitou Islands, swimming at Petersons Park, visiting the Indian Mounds and attending pow-wows on the weekends. He also loved to play pool and watch Western movies and had a love for music.

He was a quiet man of few words and was very thoughtful before he spoke. Jerome was a sweet and gentle soul and was a loving father and would do anything for his children. He was a doting grandfather to his grandchildren and treasured brushing his granddaughter's hair.

Jerome is survived by his children, James (Angie Vandewater) Pittman of Cadillac, Elias Hall of Fife Lake, Rajalla Hall of Cadillac, Levi (Amanda) Hall of Lake City, and Josiah Hall of Fife Lake and his grandchildren, Haley, Aaron, Ava, Abbigail, Ariel, Dereck, Emery, Keigen, Mikah and Azalea.

He is also survived by his close friend/nephew and hunting buddy, Mel Gossett, loving nieces, Carolyn (Vince) Fochtman, Mary (Ron) Watson, Paula (Willy) Williams, and Peggy Gossett.

Jerome was preceded in death by his parents, and sisters: Judy Christensen, Pauline Robinson, Charlotte Gossett, Margaret Grose, Doris Hall, and Dorothy Aneweiski; and a loving niece June Smith.

The funeral service will be held at 2:00 p.m. on Monday, February 21, 2022 at the Young-Holdship Funeral Home in Lake City with visitation beginning at 1:00 p.m. until service time. Pastor Sam McClellan will officiate.

A luncheon will follow with details given out at the funeral. Burial will be in the Star City Cemetery at a later date.

Please share condolences with Jerome's family at www.martinson.info and also at www.holdshipfuneralhomes.com/listings

Leelanau County arrangements are with the Martinson Funeral Home and Cremation Services of Leelanau.

Missaukee County arrangements are with the Young-Holdship Funeral Home of Lake City.
LINKS

Martinson Funeral Home & Cremation Services of Leelanau

Cadillac News
https://www.cadillacnews.com/obituaries