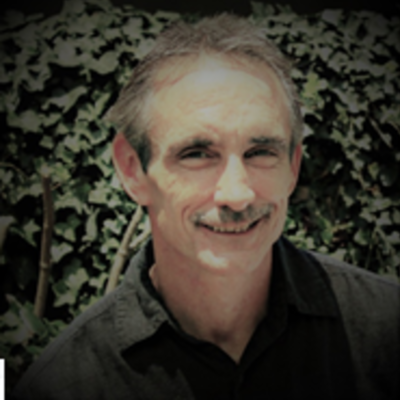 Jeffrey
Ronald
Rivers
Remembering Jeffrey Rivers
Mr. Jeffrey Ronald Rivers, 56, of Columbia, SC, passed away suddenly on Sunday, April 8, 2018. He was born June 9, 1961 in Camden, NJ to Phyllis Rivers Gamber and Ronald Gamber. He attended Edgewood Regional Senior High School in Atco, NJ, graduating with the Class of 1978. He obtained his Associate of Applied Science degree in Chemistry from Rutgers University in 1982 and had achieved the Dean's List. He believed in fitness, and working out was his passion. If he wasn't pumping iron, he was doing handstand push-ups or any number of muscle strengthening exercises. He also had a voracious love for animals to the extent he'd suffer his allergies to be surrounded by them. He also volunteered in his free time at the animal shelter in Columbia, SC, his most recent home. He had just recently retired from working and was living out his personal dream of being a Traveler. He was fond of devouring books, the NY Times Crossword puzzles, and the exquisite intricacies of Law. He was an eternal child, ever youthful and exuberant. He loved every child out there, he was their "Super Da." He should have been so many things in this life, but he was a good friend to those he loved, a hard worker, a joker and a smoker, and totally buff until the end.

He is preceded in death by: his parents, Ronald and Phyllis (Rivers) Gamber; one sister, Jennifer Gamber; and three brothers, Christopher, Douglas, and Gregory; and mother of his children, Karen (Slomick) Henderson.

He is survived by many loved ones:

Daughters: Kristen (Todd) Brown, Nashville, TN, Barbara (Chris) Tallent of Mint Hill, NC, and Caitlin Rivers of Memphis, TN;

Mother: Joan Gamber;

Five Sisters: Cathie (Fred Cooper) Gamber of Miramar, FL, Becky (Robert Burns) St Clair of Ft. Lauderdale, FL, Phyllis Gamber of Sunrise, FL, Amy Gamber of Orlando, FL, Beth (Todd) Godwin of Gainesville, FL;

Six Brothers: Ronald (Silvia) Gamber of Hollywood, FL, Andrew (Holly) Gamber of San Diego, CA, Jonathan Rivers of Sunrise, FL, Kenny (Brenda) Gamber of Davie, FL, Brendan Rivers of Morgantown, WV, Sean (Laura) Rivers of Cumberland, MD;

Four Grandchildren: Zoey Cooley, Christopher Tallent, Jr, Emily Tallent, Nathaniel Tallent, all of Mint Hill, NC.

And many cousins and nieces and nephews.

A private memorial service was held at the home of his family in Florida. In lieu of flowers, please make a donation to your favorite charity - his choice would be a homeless program in your area.