 Jeffrey
Freeman
Help us celebrate Jeffrey! Please share your stories and photos, and invite others who remember Jeffrey.
JEFFREY LYNN FREEMAN ("not the coach" as he was wont to say) went kicking and screaming June 18, 2022; Jeff was 76 years old. A retired US Coast Guard Warrant Officer, whose 26 years in the Coast Guard from Greenland to Vietnam to Alaska greatly influenced his values and life, by no means defined it. Those crucial elements were to be the province of friend and wife Connie "Girl" and his perhaps most significant legacy - son Justin. Jeff and Connie wed in December 1970; son Justin followed decorously, a somewhat unusual occurrence for a son of a father in a seagoing profession, in May 1972.

For Jeff, a thoroughly typical "sailor" in his formative years, Connie imparted a loving, mature and steadying hand at the helm, and son Justin provided a purpose. The foregoing notwithstanding, Jeff had his frailties: never an Alaskan brown bear hunt to be missed; no golf shot unmanageable, or at least unimagined; nor any Kentucky sour mash too distasteful. Despite the foibles, indeed perhaps because of them, Jeff managed to live a full, satisfying and joyful life - until 21 August 2007. His beloved Connie died that day. Following that, though still active, Jeff's "raison d'etre" was gone but never, ever forgotten. Embracing the loving influence Connie had had for more than 38 years, Jeff lived the remainder of his years keeping Connie firmly in his thoughts and gently in his heart.

Lest Connie Girl or any other innocent incur any discredit for this diatribe, be assured I (Jeff) authored it well in advance of my untimely demise and while of sound mind (well - pretty much) and body (again - sorta). And, inasmuch as I claim poetic (as it were) license, I should like to acknowledge a few people either surviving or pre-deceasing me: naturally beginning with Connie - never can 'nuf be said; son Justin, his wife Jaime and lights of their lives Jaxon and Oliver of Anchorage, Alaska; mother Mary of Indianapolis; brothers Cliff and Joe of Georgia and Indiana respectively; good friends Dick and Jeff of Kodiak, AK, Dave and Suzie of Roseburg, Al McKey of various venues, Bryan and Nancy of Hyattsville, MD, Larry and Frieda of Napavine, WA, Jack, Lonnie and Dean at the VA golf course, and way too many other good shipmates and friends to enumerate.

Should you be reading this, know I'm on my final voyage - joining my Connie girl in her mountaintop repose on Mt. Susitna, Alaska. So sailor boy - Semper Paratus, and Fair Winds and Following Seas.

One final word: I spell-checked this mess; any errors may be attributed to whomever at this periodical in charge of such things.
LINKS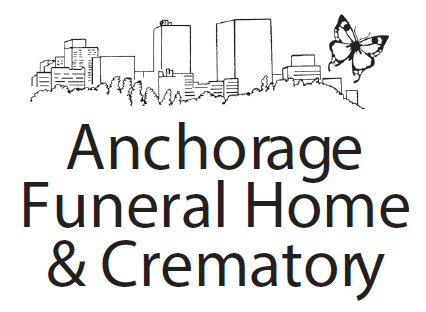 Anchorage Funeral Home & Crematory
Kodiak Daily Mirror
http://www.kodiak1mirror.com

The News-Review Memoriams
http://www.nrtoday.com