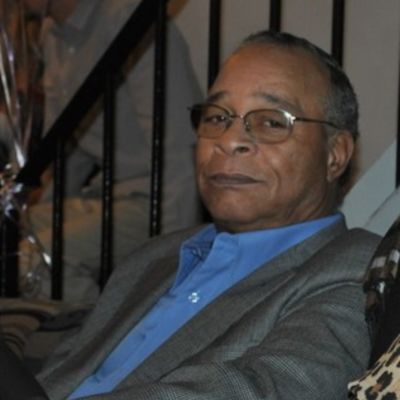 Jeffrey
"Jeff"
Gerard
Brooks
Thank you for visiting! Did you know Jeff? Please share your stories and photos, and help spread the word about this page.
Born on August 11, 1942 to the late Jerome Brooks and the late Gloria Day in Baltimore, MD; Jeffrey Gerard was the third of eight sons: Jerome, Ronald, Gerald, Carl, Derek, Scott, and Guy.

Jeff had such a charismatic and charming personality; he made each person he encountered feel like they were the only person in the room. Whether he had just met you or had known you for years, Jeff made it a point to make you feel loved and cared for in every way.

He graduated from Frederick Douglass High School in Baltimore, MD in 1959. After graduating, Jeff followed in his father and stepfather's footsteps and enlisted in the United States Marine Corps, where he later received a Good Conduct Medal and Rifle Expert Badge in 1964. After serving in the Vietnam War and the Cuban Missile Crisis, he was honorably discharged at the rank of Sergeant in 1967.

Jeff had a variety of jobs until he earned his CDL and found a new love; driving tractor trailers. He enjoyed being on the open road while traveling cross-country for a number of years. Eventually, he made the decision to drive for Shell Oil Company, and later moved on to becoming part of the Crown Central Petroleum family, in Curtis Bay, MD, where he retired in 1997. During this time, Jeff met and married the love of his life, Nona Brown on September 18, 1976. From that union came their daughter Jana in 1980. When Nona suffered an aneurysm in 1984, Jeff was given a promotion to Plant Manager so that he could be stationary in the event his family needed him. Crown had become a secondary family to him.

Post-retirement, Jeff joined the team of Community Support Services of the Deaf (CSSD) under the recommendation of his partner-in-crime, Yolanda Finney-Brooks. He became the maintenance engineer overseeing projects in the main office and in the clients' homes. His daily shenanigans in the office and wreaking havoc on the clients kept everyone laughing and on their toes each day! Jeff had a tremendous amount of pride in the work he did at CSSD. It brought him great joy to bring happiness to others.

Jeff loved his pets and he took them very seriously. Over time, he had a protective German Shepherd named Bullet that he would take for weekly trips to McDonald's for hamburger treats and a cute cockatiel named Squeaks that he spent endless hours whistling to. When he retired, he traded in his well-known blue Ford pickup for a van to travel. Jeff drove Nona to Niagara Falls for their 25th wedding anniversary and the van saw many family trips to Atlanta, GA to visit with god daughter Anika and her family and Winston-Salem, NC to support niece Erin's collegiate track career. Jeff loved to pass the time working on cars; he even rebuilt the engine for a black Nova SS. He was known for his second-to-none ham sandwiches and his love of the Ravens and Orioles, watching and attending many games.

On May 7, 2020, after a long and well fought battle with illness, Jeff was called home to rest.

He is survived by his loving wife Nona, daughters Ayeasha King and Jana, step father Harry Peaker, brothers Carl "Corky" (Marvina), Derek, and Scott Peaker, sisters Angela and Katherine, brother-in-law Michael (Darlene) Brown, god children Kelli Brooks-Tucker, Anika (Robert) Bozeman and Garin (Leah) Davidge, grandchildren Javier and Jason King, Robert and Nia Bozeman, and Leana Davidge and a host of nieces, nephews, other family and friends. He is preceded in death by his father Jerome, mother Gloria, stepmother Rebecca, brothers Jerome Jr., Ronald, Gerald, and Guy Peaker.

In lieu of flowers, the family requests donations be made in memory of Jeffrey to the Dementia Society of America. Please feel free to leave kind words, funny stories, or your favorite memories of Jeff on this We Remember Memorial Page.

Please join us for a virtual candlelight vigil on Friday, May 22, 2020 at 7pm using Google Meet. Please leave a message here if you'd like the link or phone number sent to you.


Memories
Looks like something went wrong.
Reload the page and try again.
In support of
Dementia Society